In December of 2014, I got bit by the camera bug and started collecting old film cameras. First it was the Zeiss folder, then came the Soviet cameras. I was hooked. And it had an added benefit. I had recently quit drinking so this was therapy. However, it was not cheap, and my hobby was running away with me. Collecting cameras can be rewarding and expensive, so there are some things you can do to both minimize cost and maximise collection.
Working Camera or Display Only
The first thing you want to do is decide whether you are building a collection of cool cameras to display or a collection of cool cameras you can use. This particular decision is important because it dictates what you're willing to spend and what exactly you look for. For instance, if you want a working camera that is fully functional, looks might not matter so much. My Leica is fully functional, but it's an older model with faded Vulcanite and some scuffs. Because I was going for function over form, I saved some money, but it still cost me a pretty penny. A shelf piece doesn't have to work, but it does have to be attractive. A broken Leica that looks good can be scooped up for about half of a working user model. Missing buttons and dented corners would never do, but buying "AS IS FOR PARTS ONLY" might get you a nice display piece.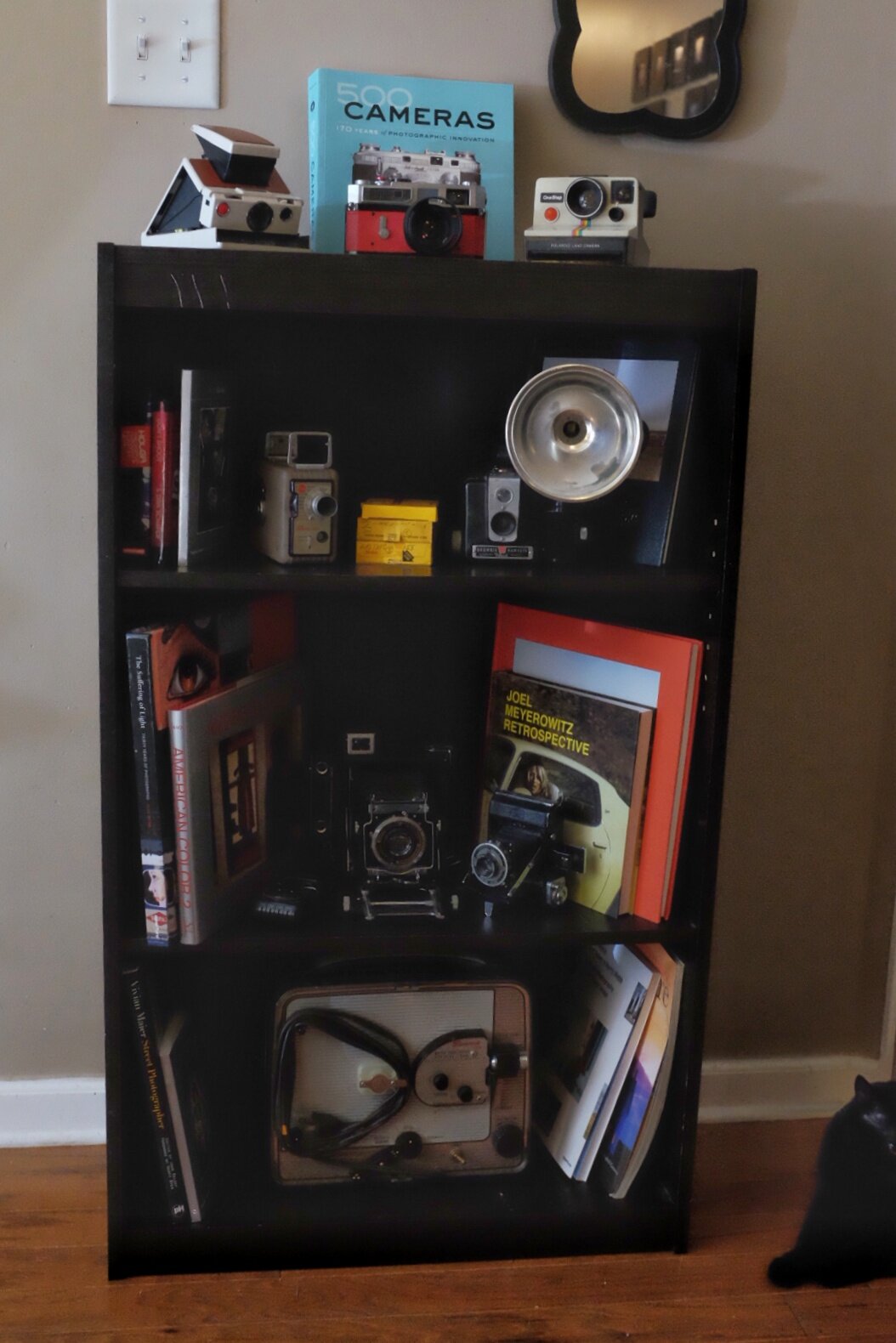 Set a Budget
One month, February 2015, I spent a fortune on cameras. I certainly got some great cameras, but I also ate bologna and cheese for lunch for the next few months. Setting a budget keeps you sane and helps to set realistic expectations. Start small. Budget $25 here and there and go hit the thrift stores to see what you can find. Tell yourself you'll only buy one camera and that it can't cost more than $50 this month. If you are the budgeting type, make a line item for it. It should be a reasonable amount, and probably part of your overall pocket allowance — moving money from groceries to cover it: bad idea.
Research Research Research
One of the first cameras I picked up early in my collection was a 1980 Lubitel 166B TLR from the former Soviet Union era. I thought it was cool because it said Made in USSR, and instead of the black Bakelite body, it had a cool blue body. It was in the Ukraine and I knew it would take a couple weeks to get here, but I had to have this awesome blue camera, so I shelled out the fifty bucks on eBay. Then I researched the camera and found out two very important things. First, the camera never came in blue. This was going to be a custom paint edition — lowering any value — done by some guy in the Ukraine in an effort to increase sales to the younger crowd. Second, the camera is a piece of junk! Sure, it's great if you're into Lomography, but if you are expecting beautifully crisp images at bargain prices, think again. A decent TLR with nice glass and good internals will cost you between $150 – $250. Hell, even when I got the cheap thing, one of the lenses had fallen out! Research would have saved me some heartache.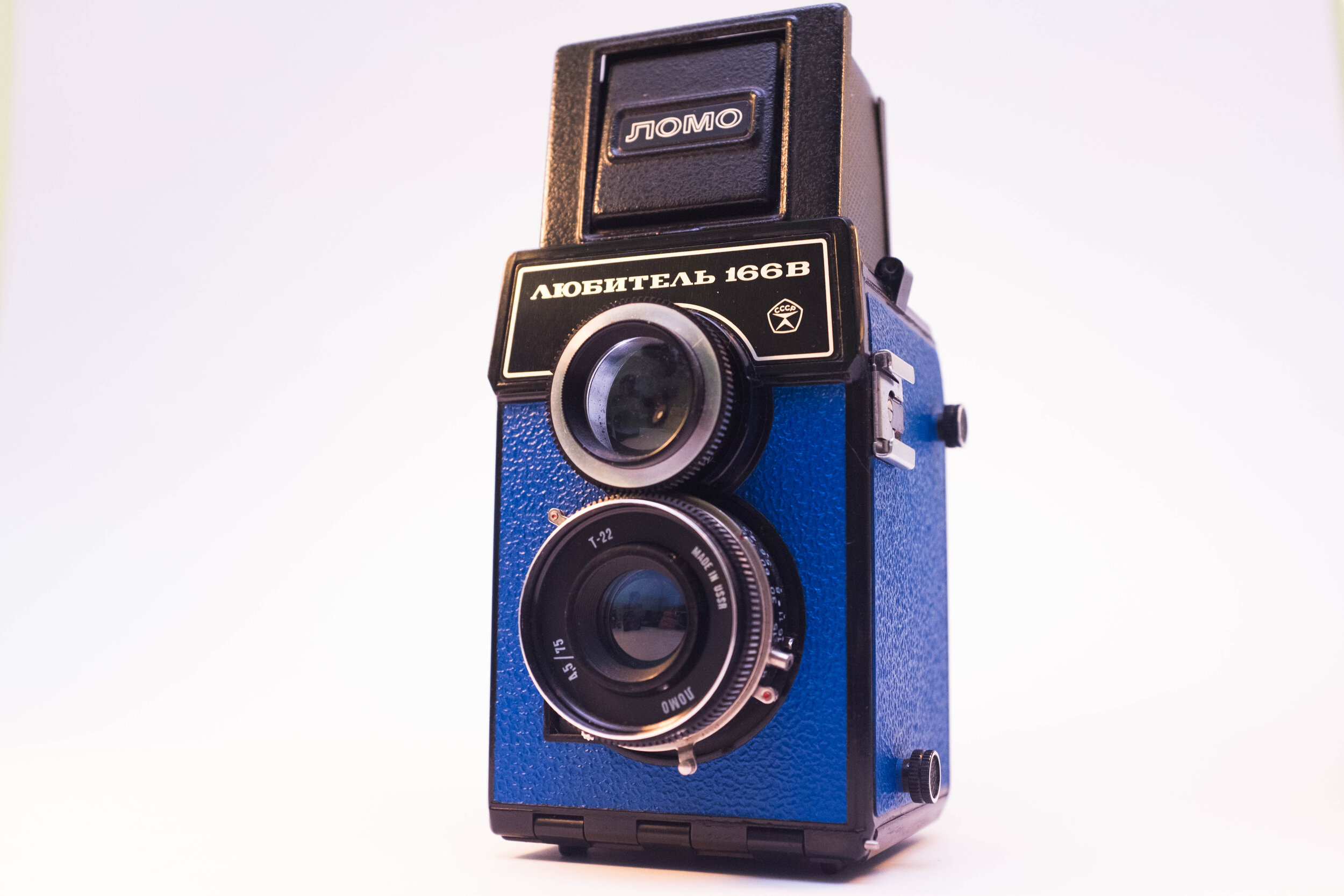 Start with Friends and Family
Everybody, and I mean everybody has a film camera laying around in an attic, a box, the garage. It's only been in the last ten years that digital has really taken off, and it's been so well-received that most of your friends and family have bought into the technology. This is great for you, because they can be a good source of film cameras. My first friends and family camera was my grandfather's 1948 Argus C3. That was followed by my dad's Sears T.L.S., my uncle's Sears KSX Super, and eventually my grandfather's Polaroid SX-70. After my friends found out about my love for vintage cameras, I started getting offers. I even had a coworker offer me a nearly mint Olympus OM-1m — the holy grail of Olympus SLR cameras — for free! I also got a Nikon N65 in this same way. Friends and family are glad to unload this stuff because it clears out their closet and they're fascinated that you still like this old stuff.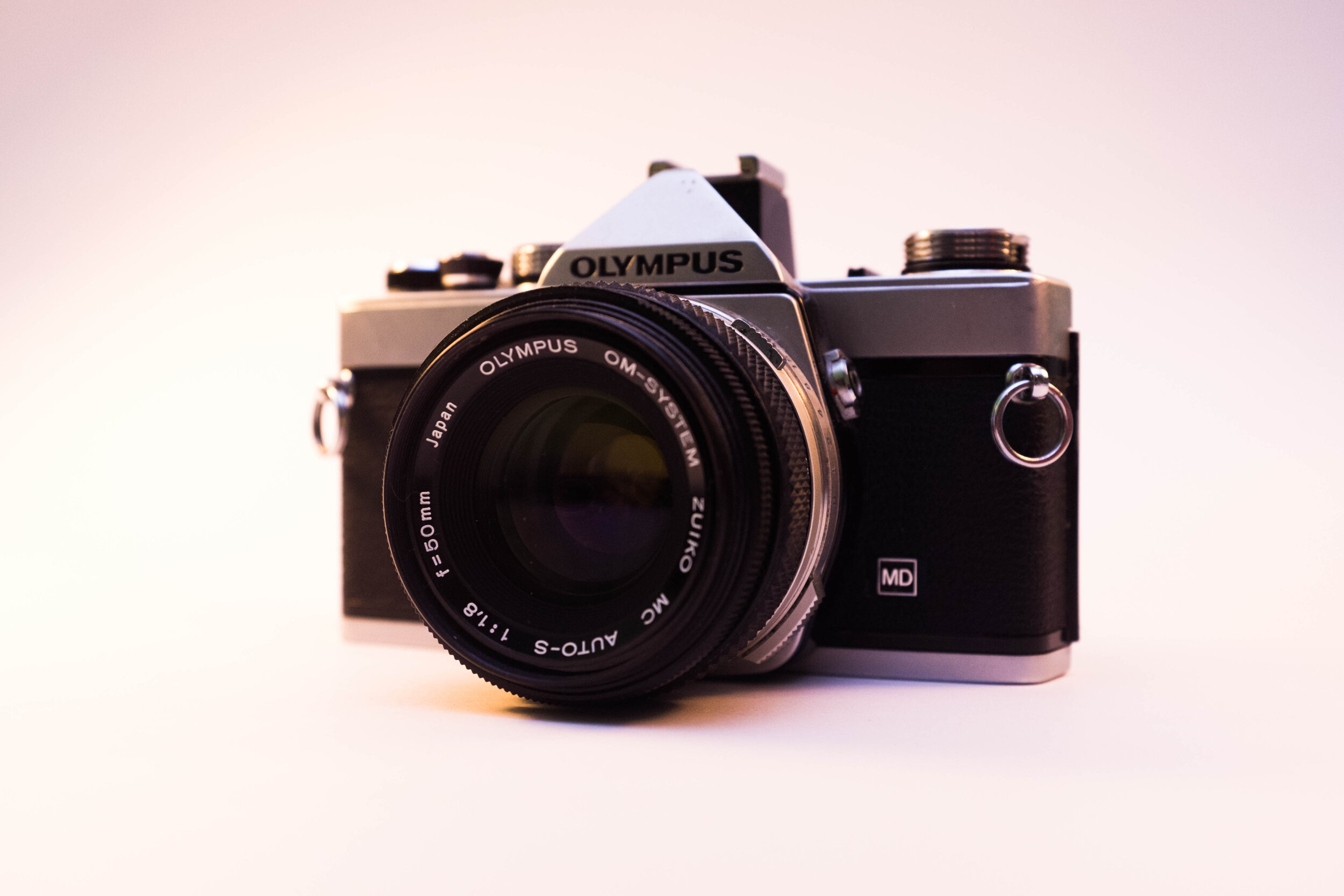 Hit the Thrift Stores
My first adventure at a thrift store yielded me 5 stainless steel developer tanks and the accompanying reels, about seven cameras including a classic Polaroid One Step for $1.98 with a pack of film in it, 3 additional film packs, and a Canon Rebel Ti, all for $27. Every one of those cameras is on a shelf, and I've used the tanks occasionally to develop multiple rolls of film. On my follow-up trip to that same thrift store, I ran across an Olympus Stylus Epic for a dollar and it had film in it. Not only did I get a camera for a buck that runs for $30 or more on the auction sites, but I got to develop a roll of film that could have had anything on it. It was like Christmas! Oddly enough, it had a picture of a lady on a pink tractor. Driving down the street I stopped at another store and found an M42 mount 135mm lens that fit my Zenit 11 SLR! Check the thrift stores.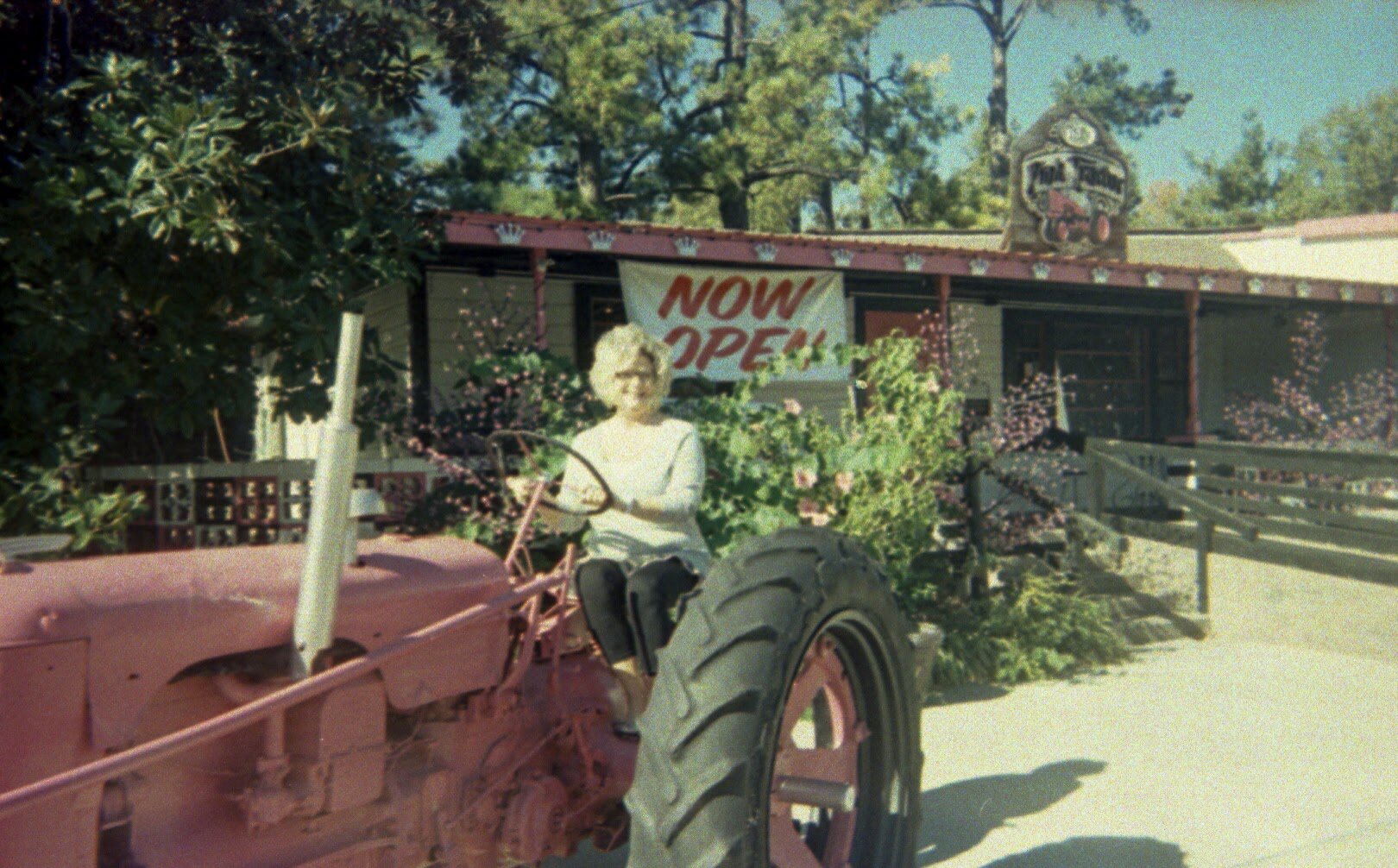 Be Careful on Auction Sites
Auction sites can be a boon for camera collectors. If you're looking for very specific cameras, and you're willing to buy sight-unseen, give it a shot. This is where I have bought a good deal of my cameras, and here are some things to consider based on my experience.
Expect the camera to be broken, even if it says "Film Tested."
Don't buy from sellers with poor ratings. eBay has a great seller feedback rating system, and I have yet to be scammed. eBay also has a money back guarantee and PayPal buyer protection.
If they say the camera is from an estate sale, they're probably lying. It's from a box of crap they found at a thrift store.
Don't buy cheap point-and-shoots here. Thrift stores have them cheaper (read: closer to actual value, not inflated).
Don't buy high-end cameras through here. If you want a Leica, Hasselblad, Nikon rangefinder, Canon P, etc, use a Concierge or buy directly from a reputable online retailer.
Final Thoughts – Mix it Up
At one point in my collecting I found myself gravitating toward rangefinder cameras. The largest part of my collection at one time was rangefinders, and it made for a quite boring collection. There are so many camera types, so many manufacturers, and so many different models that a well-rounded collection should be your goal. Get a couple of folding cameras, a Brownie Hawkeye, Canon 7 rangefinder or Zorki/Fed Leica knock-off, some TLRs and SLRs (again, thrift stores and family before auctions). What you'll find is your collection grows organically and with purpose. I now have a collection of Olympus cameras that consists of the Olympus XA, XA2, MJU, and a Stylus Zoom 105L. I've got SLRs from Russia, Japan, and America. I have a couple of folding cameras, and even a steampunk-styled Kodak Retinette I found for ten bucks on eBay. It's a cool little collection that grows regularly and within reason now. In fact, I have enough cameras now that I can do one camera review a week for a year, and that's what I'm going to do.I hope you start collecting old cameras and get the level of joy out of it that I do!