"Sorry I'm late. I got caught in traffic on the way in here when that whole 'I'm-going-to-be-doing-this-for-the-rest-of-my-life' thing reared its ugly head.." Mrs. PuffIt occasionally rears its ugly head for all of us. It's the reason I am so passionate about camera collecting. The job pays the bills, but some days I face the fact that if I want to be NOT poor in retirement and put food on the table, I've got to keep the day job. Occasionally, though, the thought of becoming a pro photographer also creeps in, and I start chanting the mantra "don't let your hobbies become your career." To combat this, it's wise to have two hobbies. That box is checked for me. It doesn't always work, and I need to be reminded how absolutely insane I'd be, supporting a family and a mortgage company, to venture into the scary world of freelance photography. So when the whispers of my alter-ego started getting louder, I put down the camera and picked up the book Don't Shoot 66 Reasons Not to Become a Professional Photographer by S. Dirk Schafer.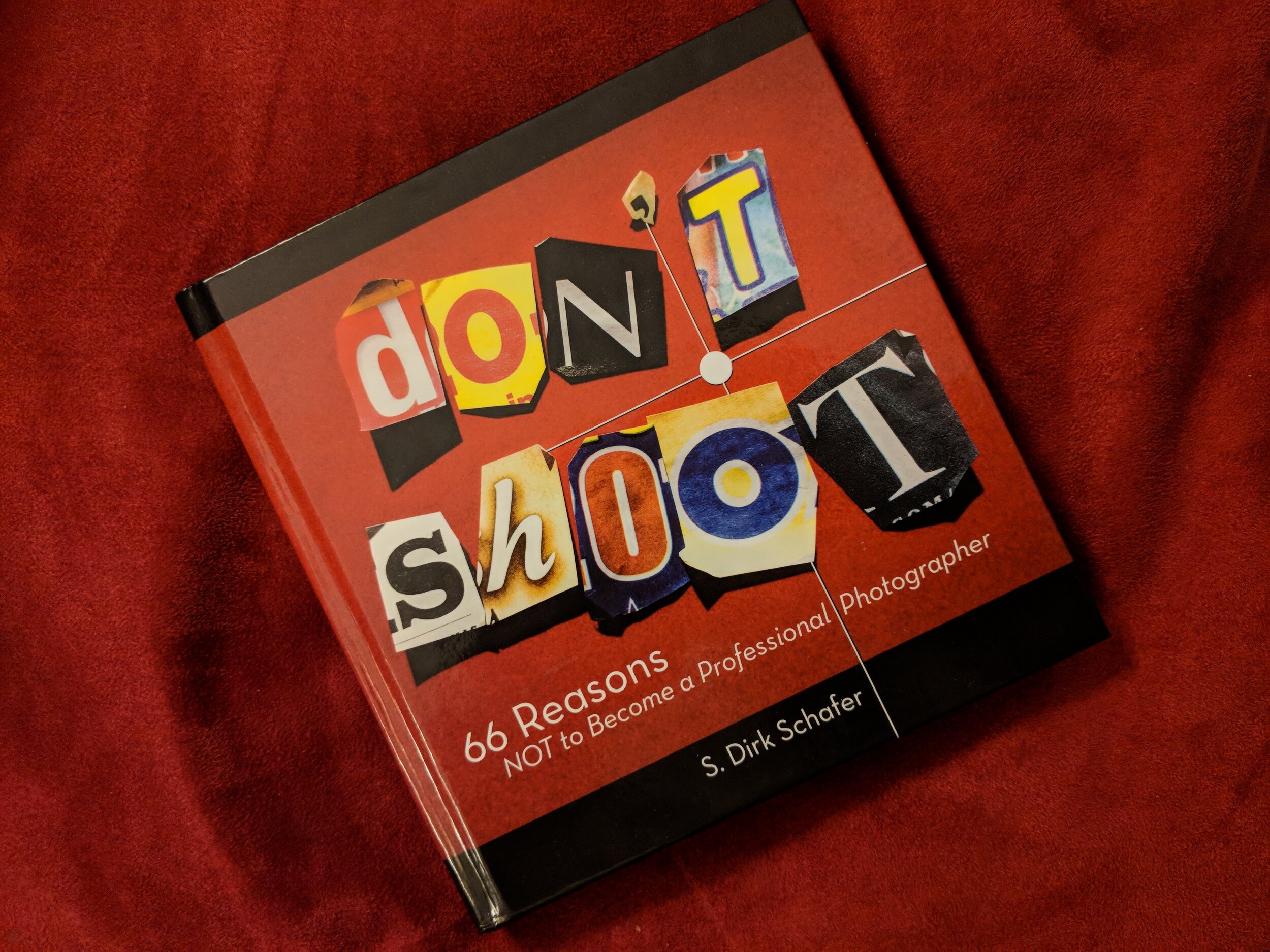 A Kickstarter Success Story
I found out about this book through Kickstarter.com. S. Dirk Schafer is a pretty funny guy, and a pro photographer that decided to write a book warning folks like me in hopes that we wouldn't do something crazy. I donated to the project so I could get an early, signed copy. He got the funding to publish the book, and I patiently waited. Not only did he get funded, but while the whole process was going on he kept his investors updated on progress.
A Pleasant Surprise
I received the book, sometime back in 2016, and sure enough it was signed by Dirk! But it also contained a postcard of one of his photographs. On the back of the photograph was a personal thank you from him. If more people did this with their interactions (even Dale Carnegie would sit down and write letters to people he'd met) we wouldn't need complaint departments.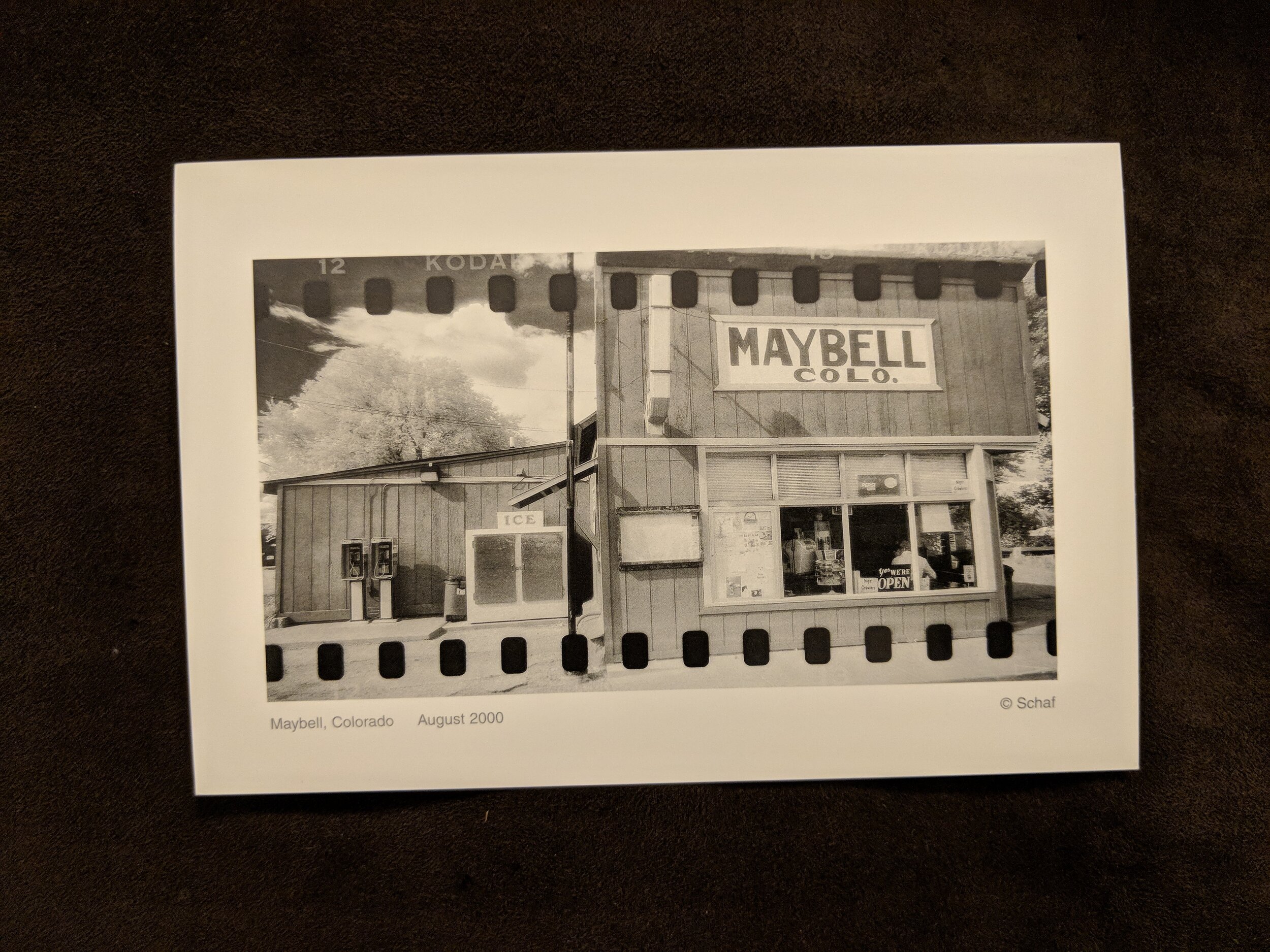 The Review
I have to say, this book does not disappoint. 66 Reasons is split into 3 sections, and each of the reasons is one page. The opposite page has a witty, and often sobering quote from a famous photographer. It is really, really good. He touches on things like the photographer's ego, our idea of  pro/freelance photography vs. the reality, but he also gives  great tips for those who refuse to heed his warnings. He offers sage advice from interacting with customers to being prepared on a shoot. The subjects covered are everything from constructive criticism to being creative with (read: saving money on) gear.
Funny. Serious Funny.
He's funny, serious, cheeky, and wise all on one page, and there are plenty of pages of this to keep you going. He really starts off with enough dire warnings that if you still want to become a pro tog, he's going to try to smart you up with advice like learn business and have the correct gear for the job. I have thoroughly enjoyed this book, and I highly recommend it for anyone considering becoming a pro photographer , or any photographers that want a good chuckle and some good advice, because not all the advice has to do with being pro. A lot of the advice and insight relates to being a photographer in general. I recommend reason #14 You suck, no wait, ok yes you suck if you're looking to the Internet to give you constructive criticism, or #23 Special Eyes that covers having a portfolio of one style — curating your photography and honing in on your style.Regardless of your photography skill level, this is a must read.