When we were kids, my parents would take us to Mud Island River Park on the weekends. I don't know if it was free then, but it should have been. For a 10 year old and a 7 year old, it was hot, there was nothing to do, and there was equally nothing to do. A giant concrete topographical recreation of the Mississippi River, it was ankle-breaking to walk through just to get to the giant Gulf of Mexico pool that was not for swimming. "Dip your toes, but do not swim." C'mon!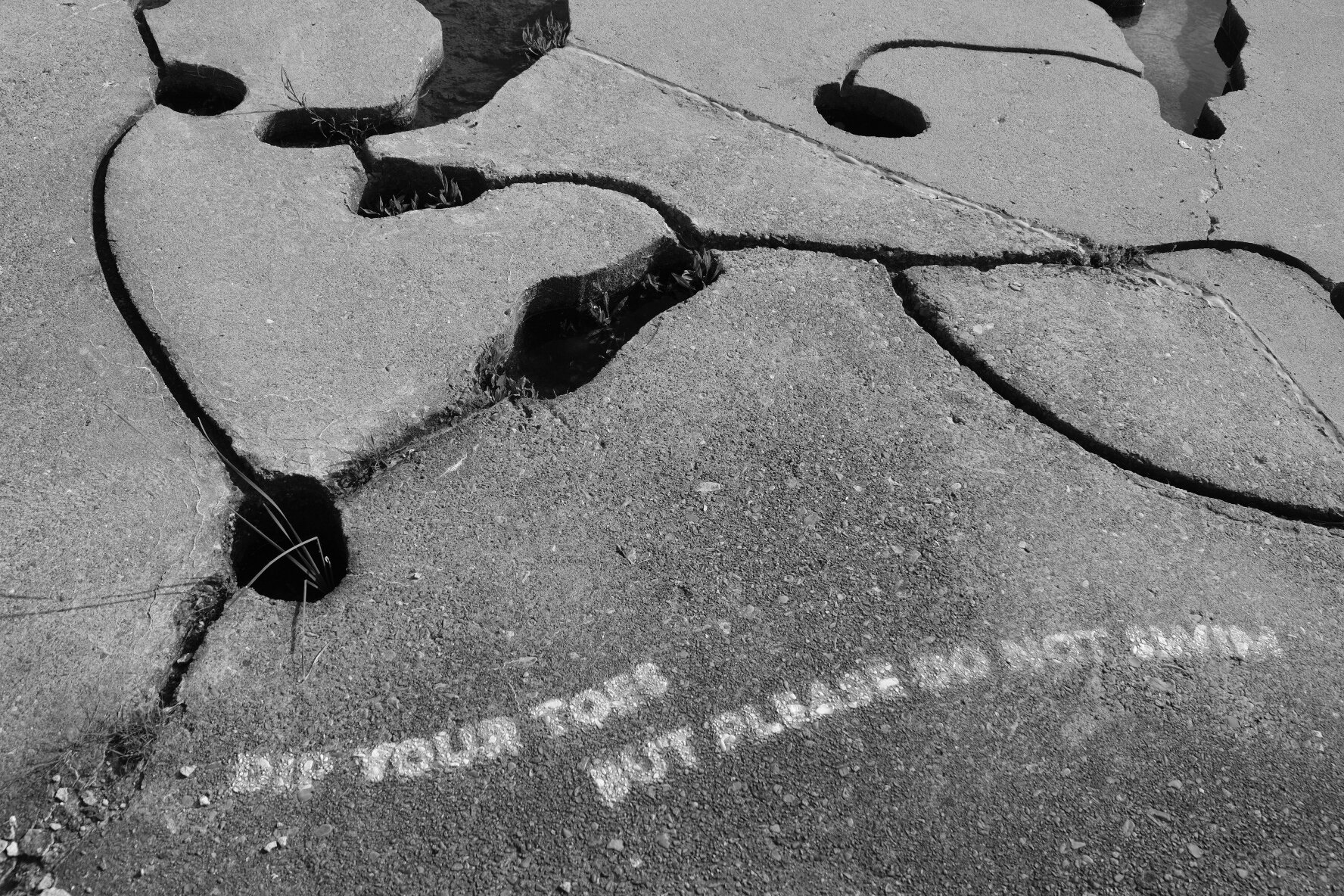 It has a cool monorail, but we got there after 5pm so I think it was closed. We walked the bridge across because it's free, covered, and provides a great place to take some shots of the Downtown Memphis skyline and the Eyesore Goliath, aka Pyramid. I never liked the Pyramid. I still feel like it detracts from the beauty of the old Memphis riverfront.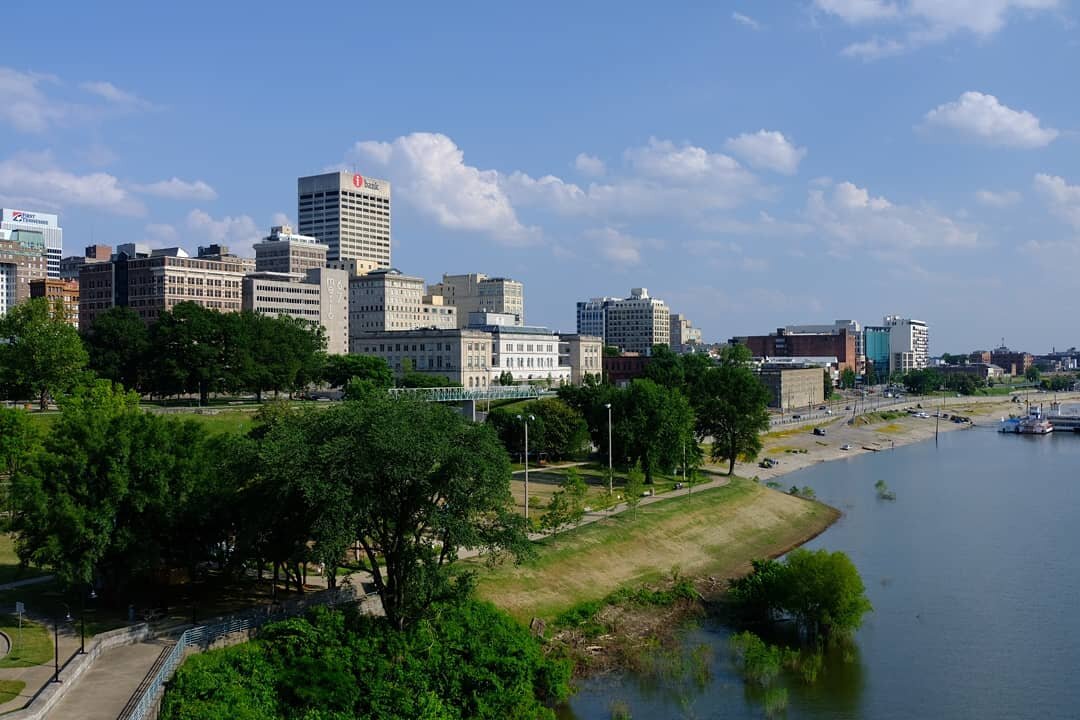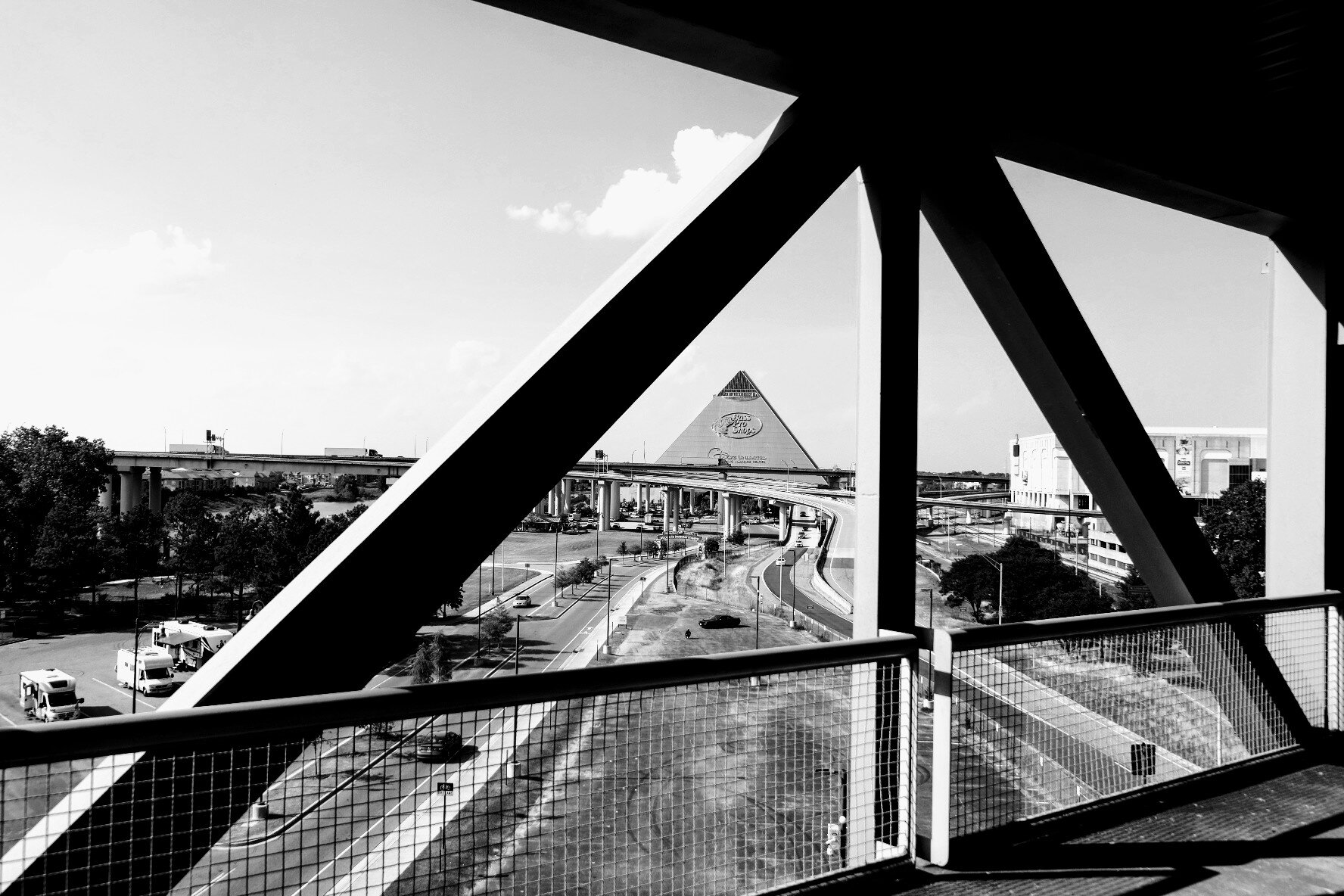 The whole reason we went (besides free) is that they've installed a new giant "MEMPHIS" sign on the lawn. I'd seen some shots of it, but I wanted to take a couple of my own. Plus, it got my son off the friggin' computer/TV/Nintendo for a good dose of sunshine and Memphis humidity. I found out he's afraid of heights. It seems odd that he loves climbing rock walls, but a bridge freaks him out. The Memphis sign was hugely underwhelming, to say the least. I think it's a cool idea and builds civic pride and even draws crowds to the Mud Island park. But it's just giant white letters on a lawn. What's funnier is from Riverside Drive, the sign is backwards and reads SIHPMEM.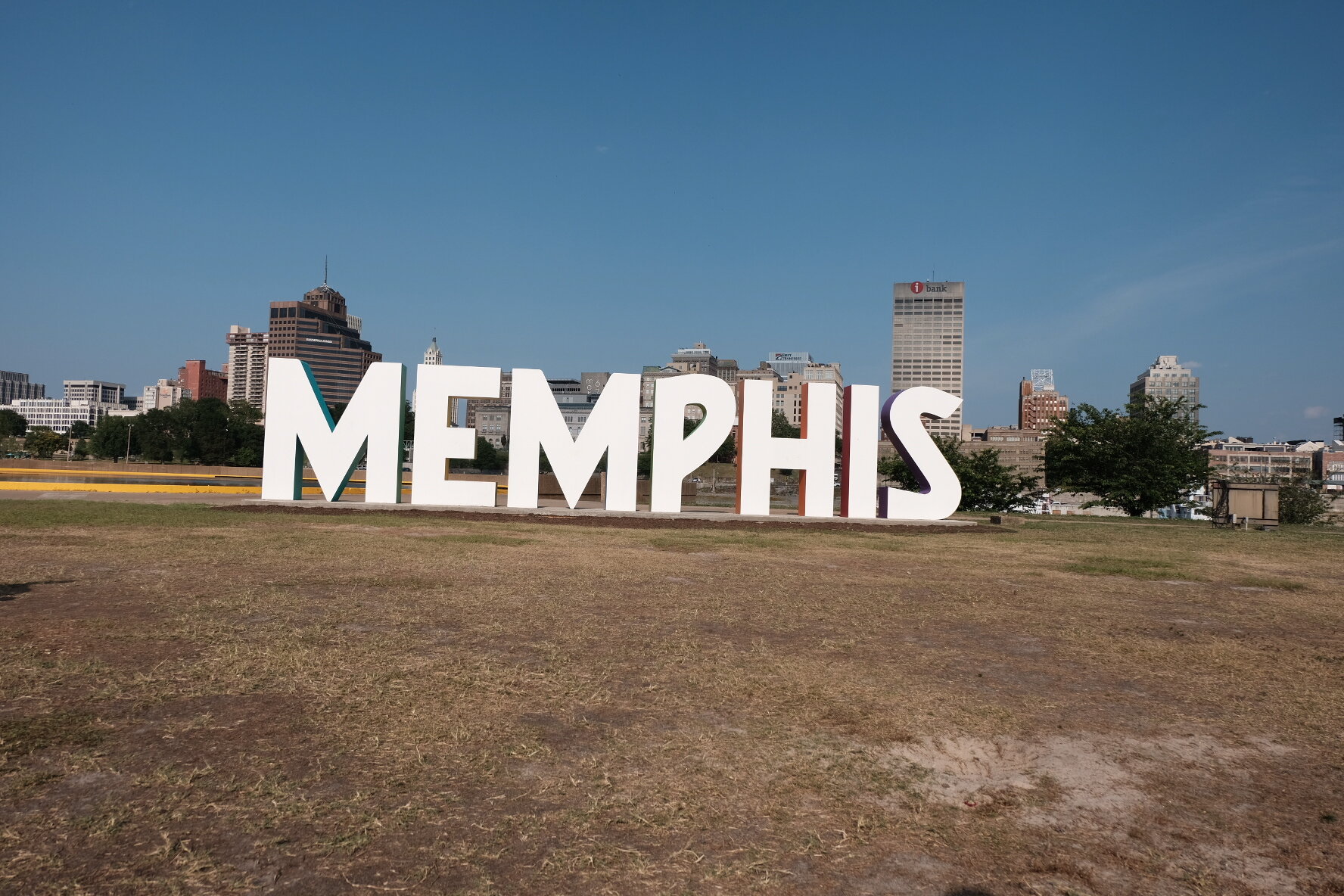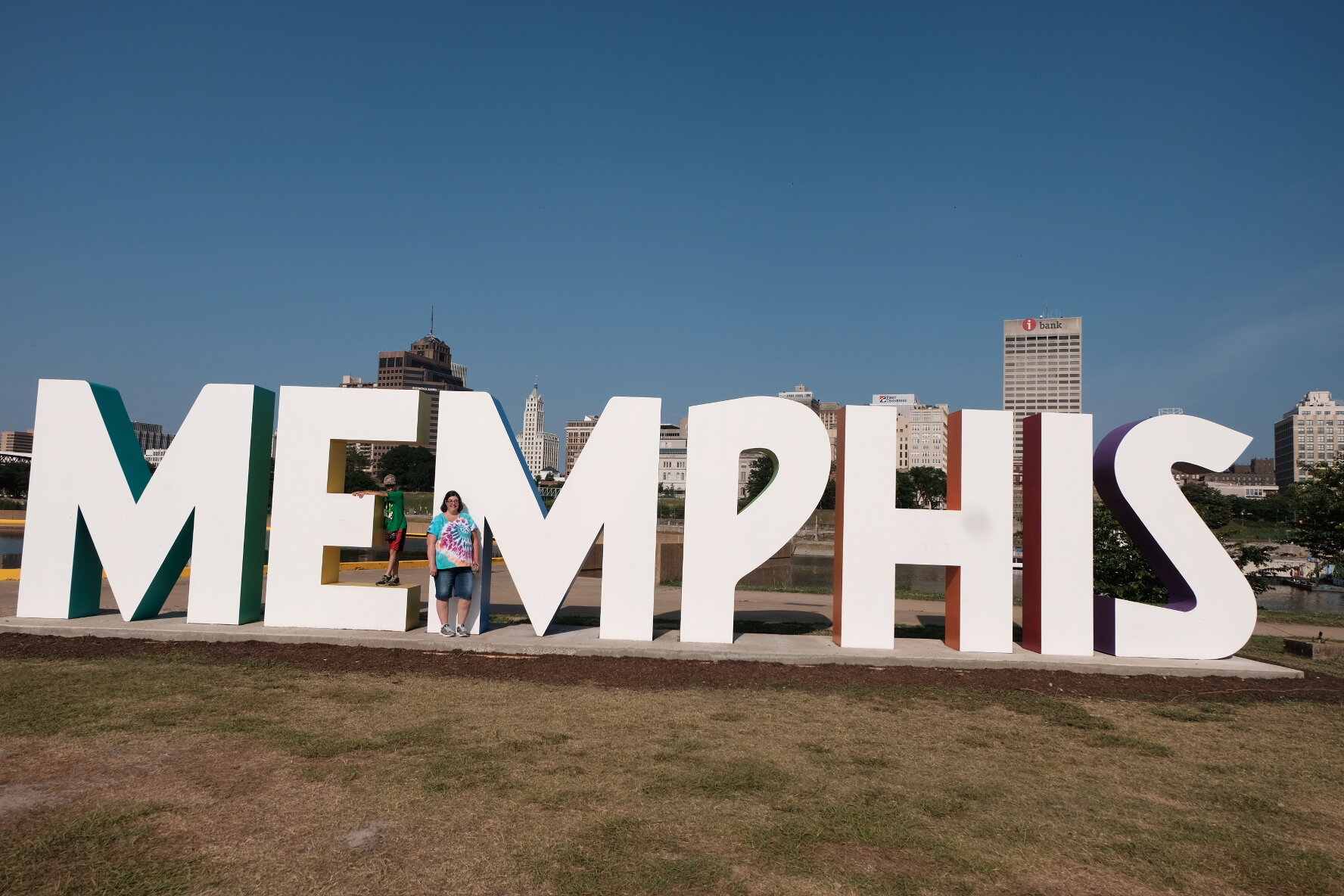 The Mud Island River Park needs a little work. The depressing, even-more-unusuable-with-little-water-in-it river walk aside, the Gulf was the color of swamp land in Louisiana, and I would have rather swam in the real Mississippi River than dipped my toes in that gross water. However, the park itself has changed in that the trees are all grown and provide shade now; 30 years ago it was scorching, barren hell. The landscaping is nice, and they're keeping it really well manicured. I suppose making something worth a repeat visit out of concrete structures more suited for the 1990s Total Recall than a millennial park is easier said than done, so kudos to the folks working to make it beautiful.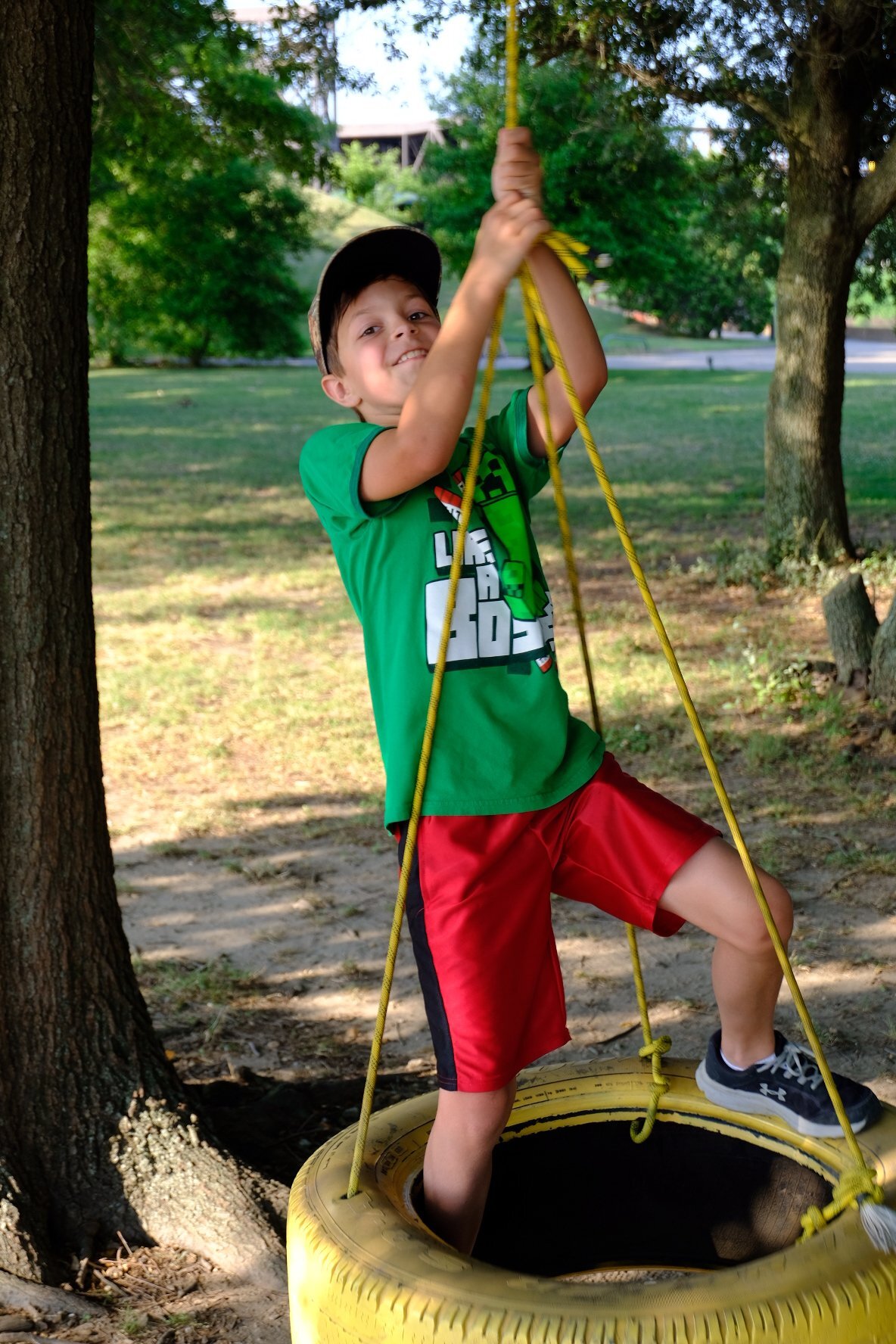 There's a really nice park with tire swings and benches, and the little restaurant at the Gulf was open and playing some good tunes. Folks in the park looked like they were enjoying themselves, and we did, too. However, I think the guy that decided to climb into the Gulf might need a tetanus shot.
I do think if you're in Memphis you should stop by. Parking is $10 but you can always park at Bass Pro and walk around downtown and up to Mud Island since admission to the park is free. There are also 2 additional parks close-by and the Bass Pro, so there's no shortage of other things to do.