A couple of years ago a good friend called me up and told me to remind him next time I see him and he'd have a gift for me. Well, that reminder came in the form of a camera case with a couple of world expo stickers on it. Inside was a glorious pair of Nikon SLRs and a handful of lenses, adapters, and filters.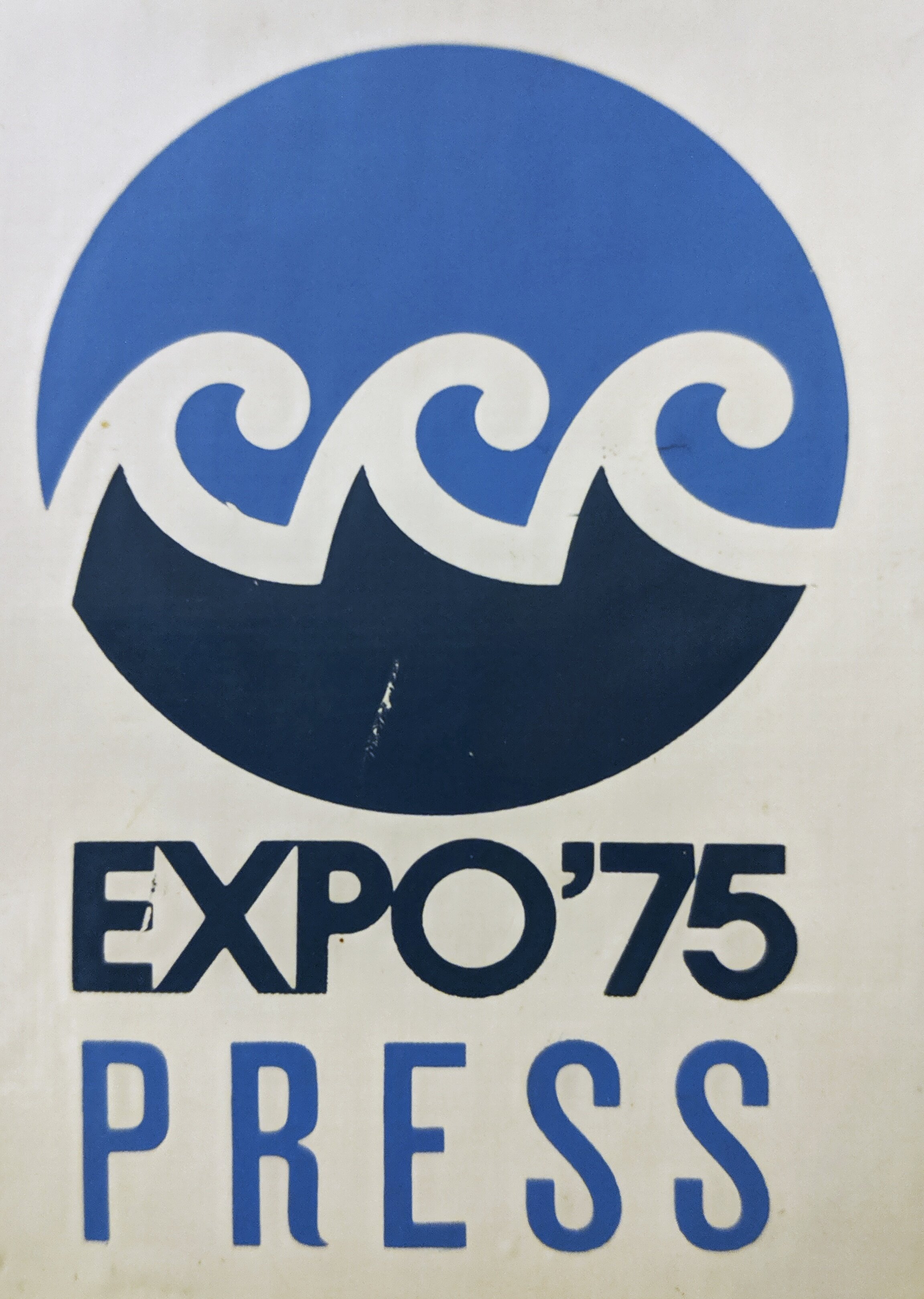 Until recently, this camera and kit had been shelf queens. I don't mean that as a negative connotation, though. The camera was a gift, and a beautiful specimen and keeping it beautiful is important. It's also a fantastic, iconic camera that is fully functional and takes exceptional photos. It needs to be used and I recently had an excuse to use it. My friend Sam Warner has an identical F except his has the chrome prism. We thought it would be cool to do reviews of the cameras, mine with color film and his in black and white.
First and foremost, it's a heavy beast, tilting the needle to 2lb 9.4oz with the Nikkor-S 50mm attached. No wrist strap for this camera, but it was designed with ruggedness in mind. The solid metal construction means it's going to handle jungles to deserts without issue.
The controls on the F are all on the top right of the camera and house the shutter speed and ISO dial (which is actually part of the prism). ISO range is an impressive 6 to 6400. I shot this camera sunny 16 in full sun, so I didn't take advantage of the meter. The latitude with modern film gives me some wiggle room. However, to set the ISO you pull up on the silver ring and turn it to the appropriate number. To adjust the shutter speed, you simply turn that same silver ring, but don't lift up. The film counter has a two-position switch, 20 or 36, that you can set to remind you how many shots you have…assuming you don't forget to set it each time.
It is possible, though not recommended, to shoot the Nikon F from the waist without a prism. To remove the prism, depress the silver button on the back of the camera, and the black lever on the front right side of the prism and life straight up. With no magnification, though, you'll be using zone focus or just guessing.
Focusing on the camera was a breeze, although I prefer the split-prism of my Canon FD lenses. A little back/forward motion and the pictures come out sharp. The 50mm f/1.4 is a sweet lens. I shot it and the 105mm f/2.5 (the famous McCurry "Afghan Girl" lens.)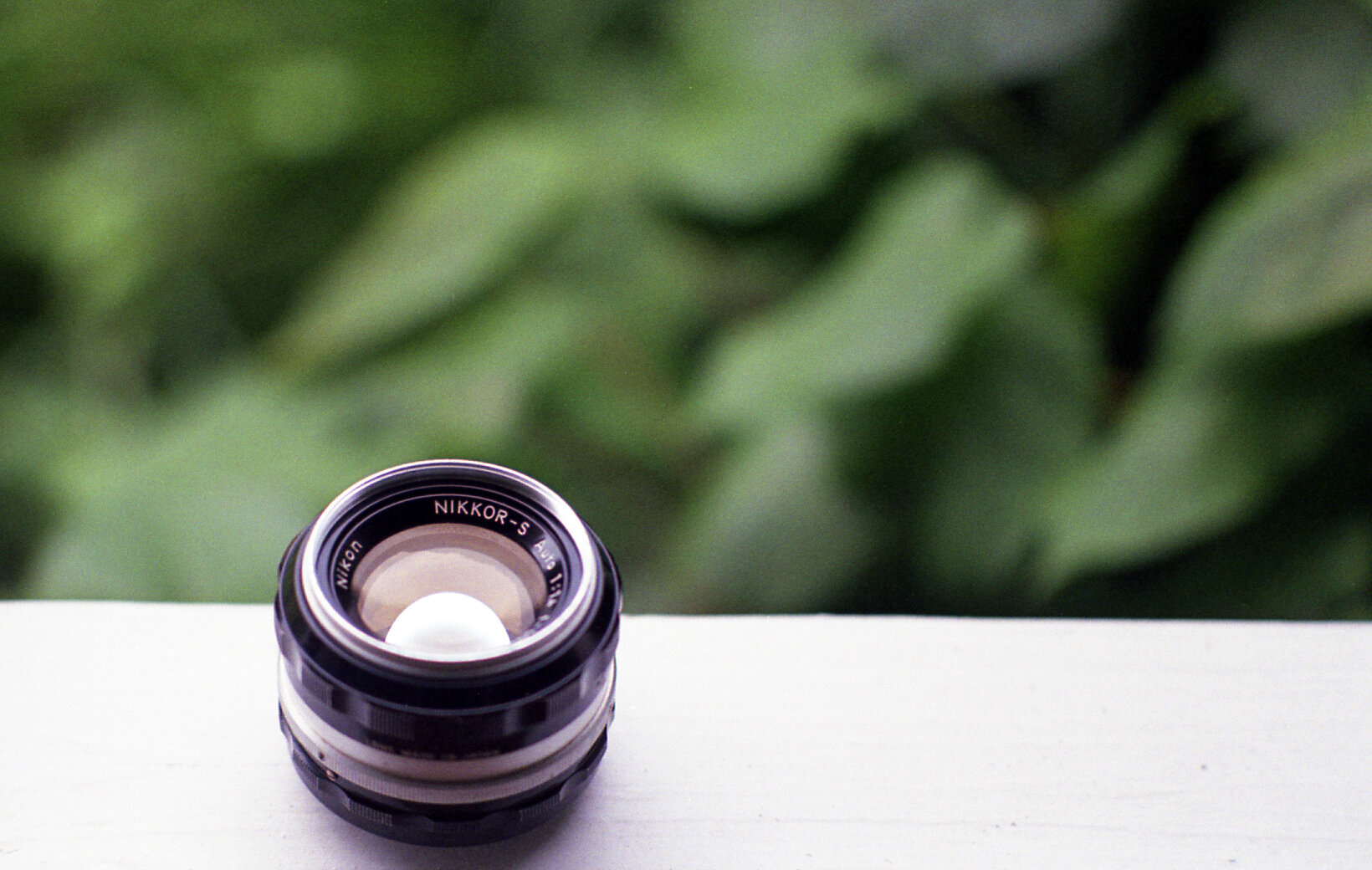 Color rendition is amazing. Of all the lenses I've used, the Nikkors seem to have be closest to the scene and I did little-if-no color adjustment in post. I actually really appreciate the way both lenses brought out the true cooler tones of the Fujifilm Color 200 I was using.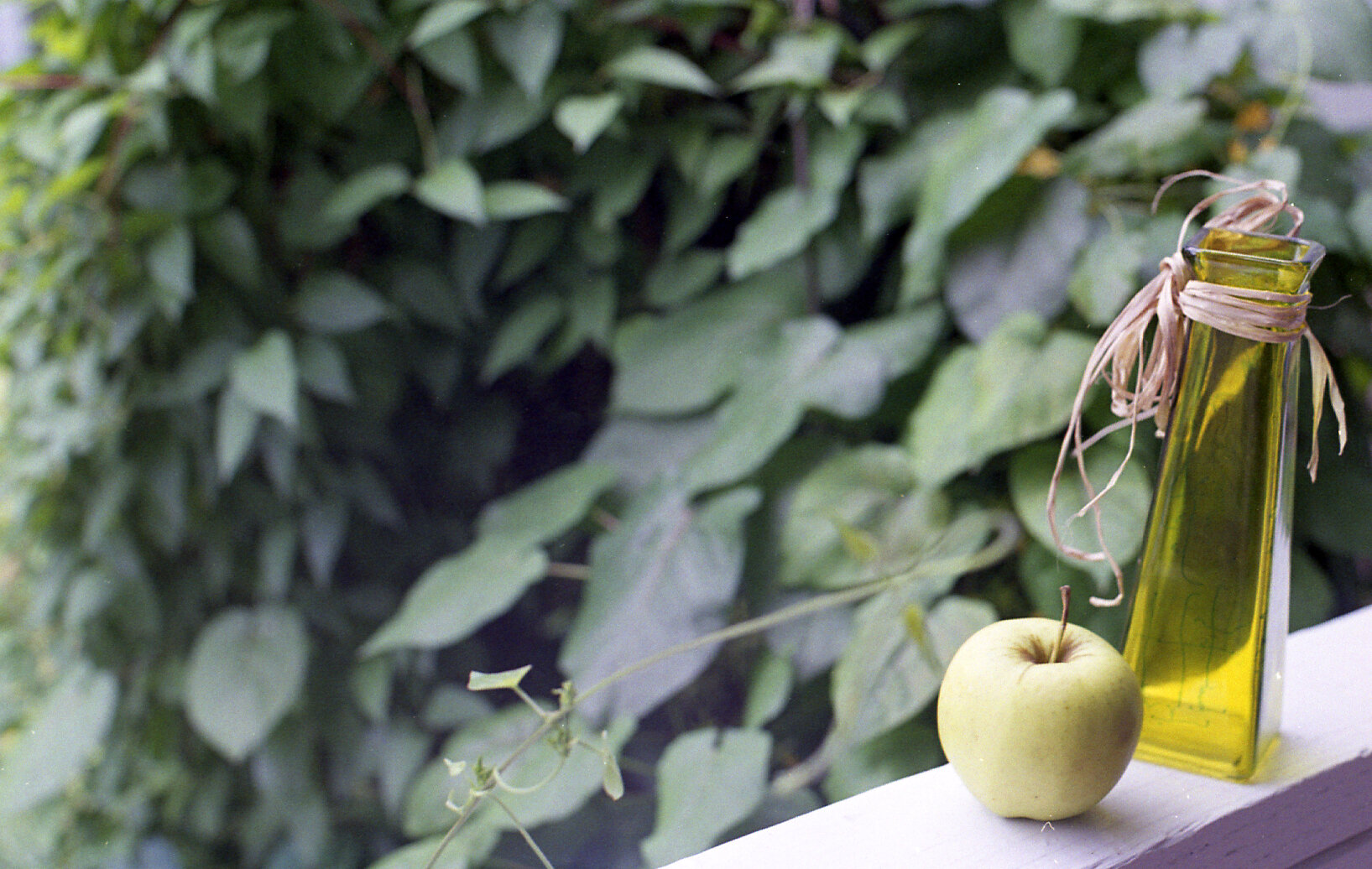 For this article I shot two rolls of CN200 at the Dixon Gallery and Gardens in Memphis, and even got caught in a short burst of a rain shower. I developed the film in FPP C-41 stock I'd mixed in April. It's still going strong.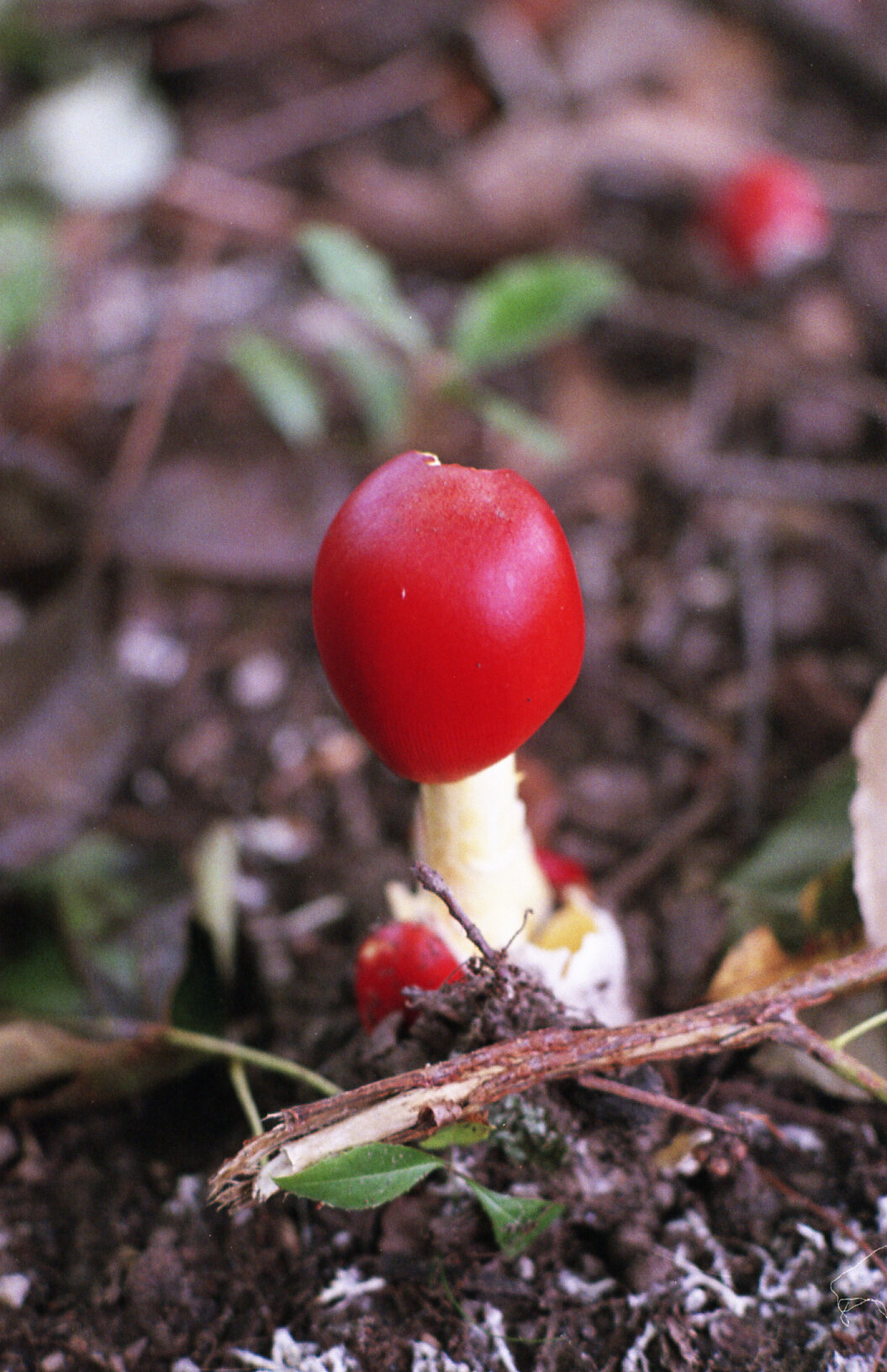 I was most impressed with the 105mm lens. It was big, but quick to focus and made for some amazing close-up images. I didn't get a chance to do any portraits, but I did some good close-up shots to compensate.
This is a really great camera. I am planning on using it on some more outings. If you can pick one up make sure the battery compartment in the prism isn't corroded and you'll likely need to get some new foam for the mirror. These are pretty common things to check on most cameras. Regardless, even in a cosmetically wretched state, the Nikon F is a solid performer and I'd put it up against my Leica M3 any day.