Well, actually it's a van down in a pasture by the lake, but I like the title. This past month has been somber, frustrating, and even a little scary. I've had to start working from home which is not something I'm used to. It's a totally different dynamic than working in the office. However, I am grateful that my employer has made such bold commitment to the employees to keep us working and help us when we can't.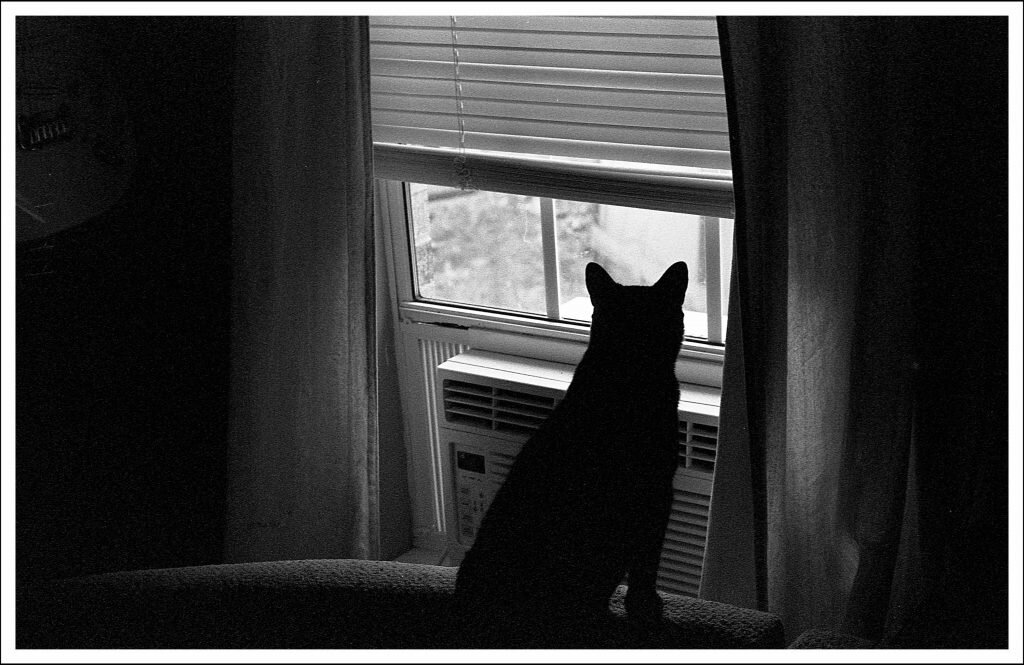 It's been a bummer for the kiddos. They've reached the end of Youtube, playing Roblox and XBox aren't fun, and they're leaving a noticeable impression on the couch. The groans of "When is this stupid granola virus gonna be over?!" are like clockwork around here. Today, it's 85F and sunny. We've had 20 days of rain out of the last 27, so this weather is too nice to miss. Unfortunately, going outside isn't very much fun for kids when they can't go play with their friends.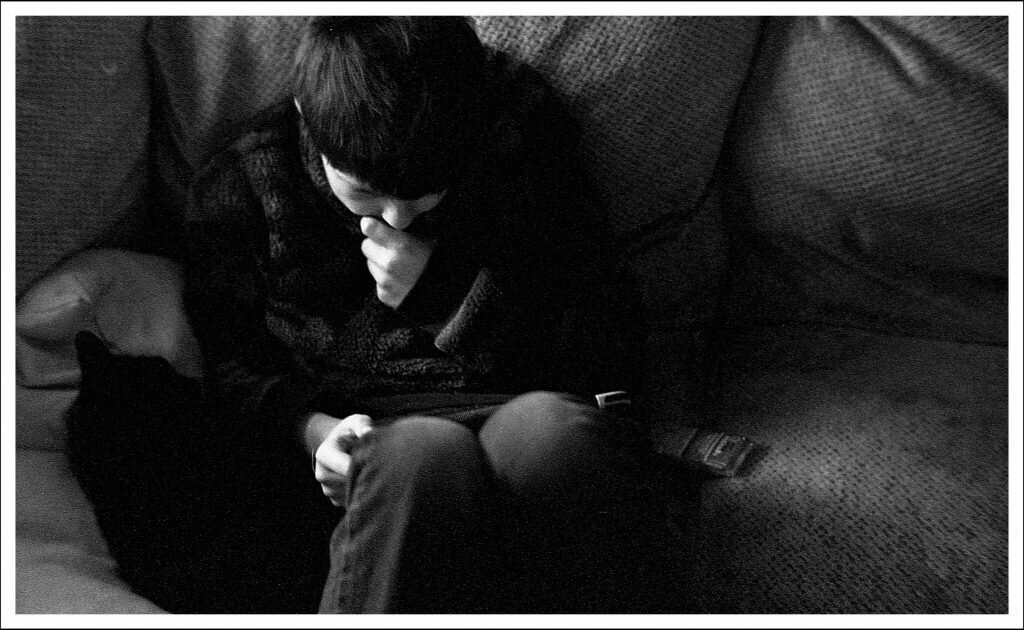 I wanted to get outside, though, and I didn't have a need for company so I took off on a quick walk around the lake. It's nice living in a lake neighborhood. I am surrounded by nature — the sounds, smells, and sights — it provides an escape right as I walk out the door. And our neighborhood is full of character. I used to romp around this place as a kid, fishing and exploring with my friends. When we were looking for our first house, we stumbled on some new construction and ordered our first home to be built here. We're still part of the neighborhood 12 years later.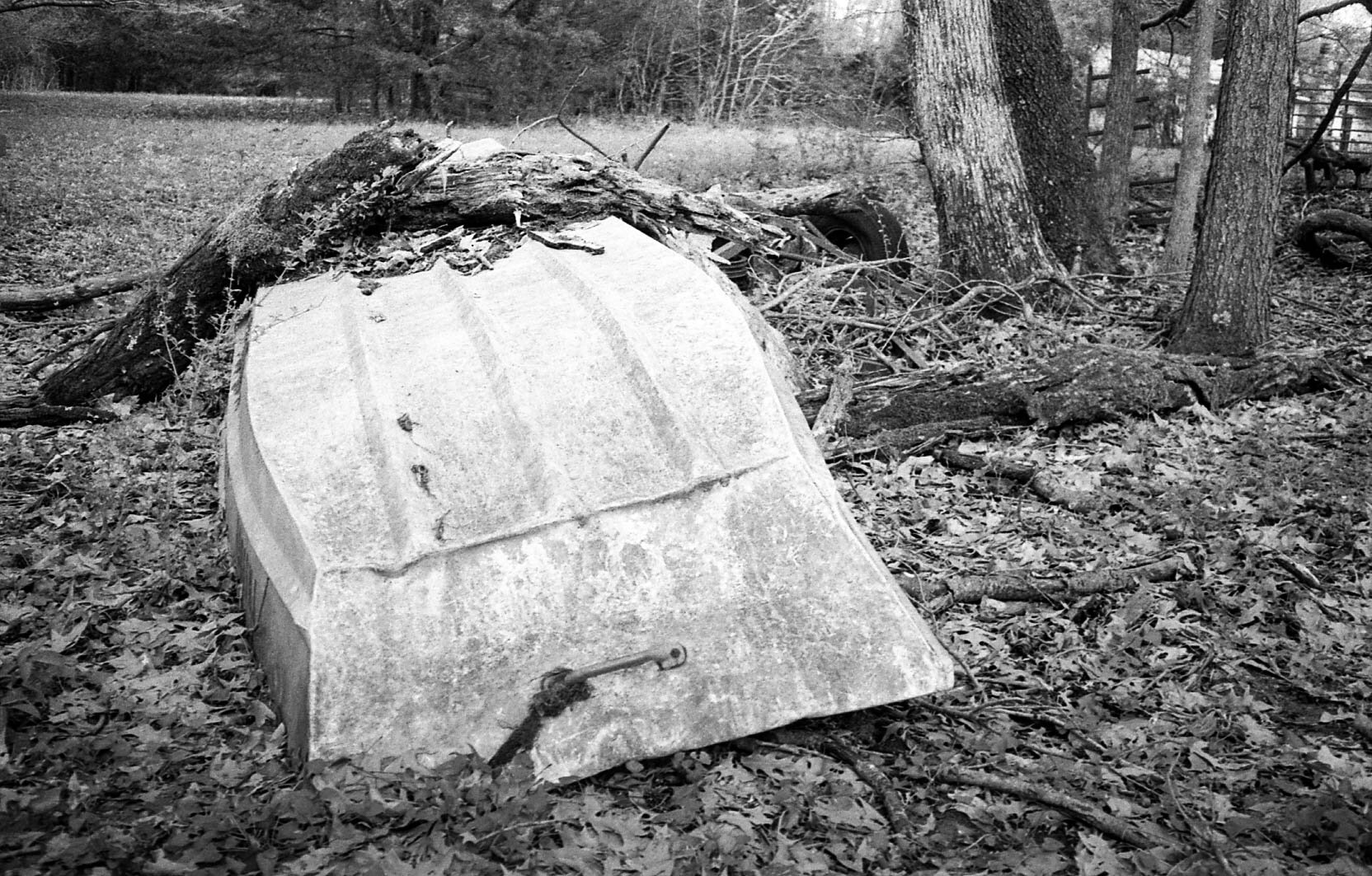 I also needed an excuse to take some photos for the Frugal Film Project's March 2020 submission. I waited too late again, but luckily we have plenty of subjects in our neighborhood. So I loaded up the Holga and the Minolta AF2 (my all time personal favorite 35mm point-and-shoot) and romped around the neighborhood to see what I could capture. Along the way I met the new owner of a house once owned by my high school assistant principal, and he agreed to let me photograph his basketball goal. It's been there since I was a teenager, and I wanted to document it for posterity. That's a bit of a teaser, since it's the FFP March submission for me. I'll link to it when it's posted on the FFP site. However, I did find a duck crossing while I was out!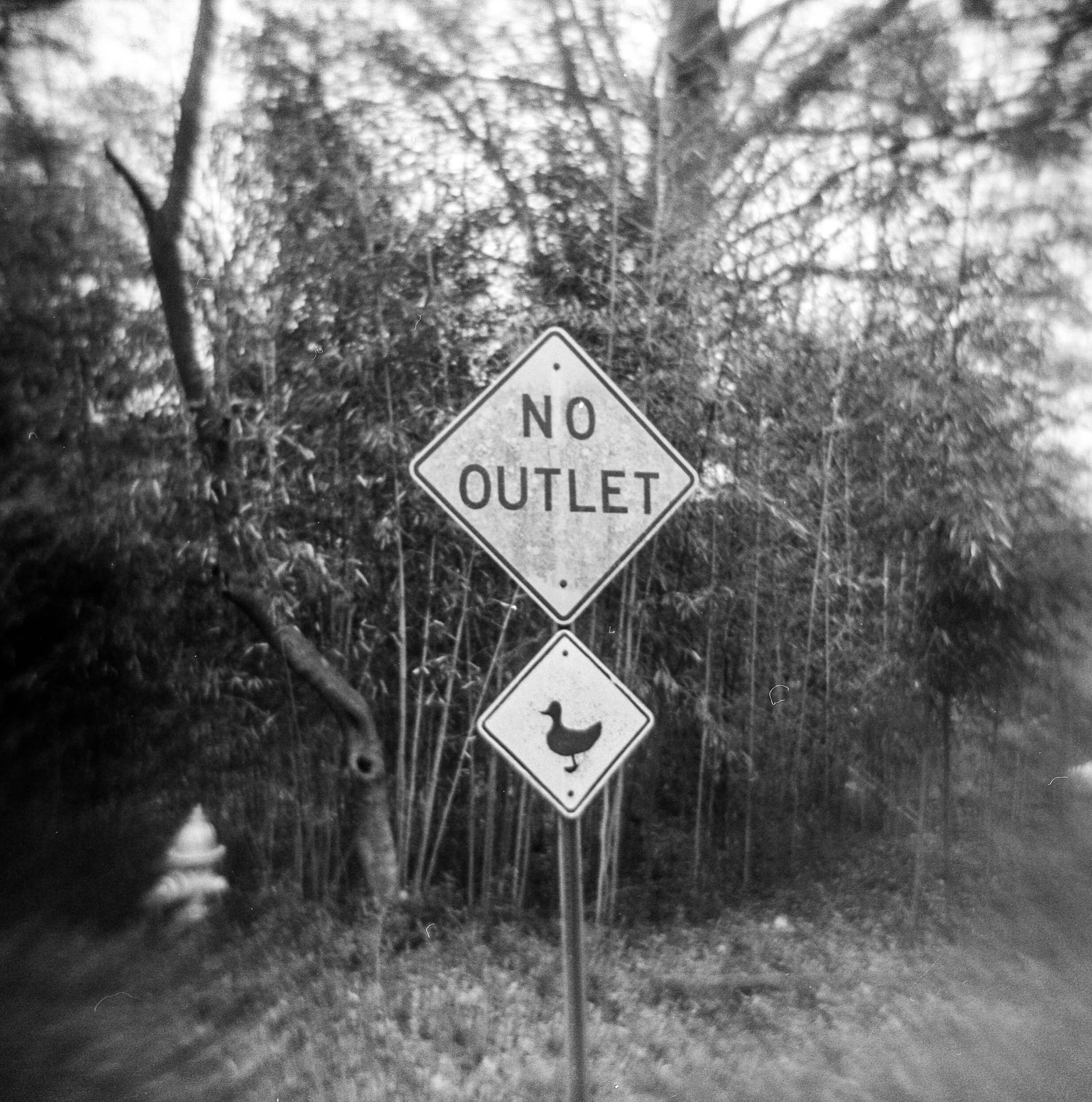 The big surprise was that the pasture where our neighborhood horse had lived, had a section of fence opened. Down in the northeast section of the pasture is an old GMC van. I've taken several photos of it from a distance, but never been able to get up close due to the livestock. Seeing the opening, I contacted the property owner and she gave me permission to get up close to the van. I was so excited! This was exactly what I like to shoot on the Holga, old and abandoned things. I wasn't disappointed.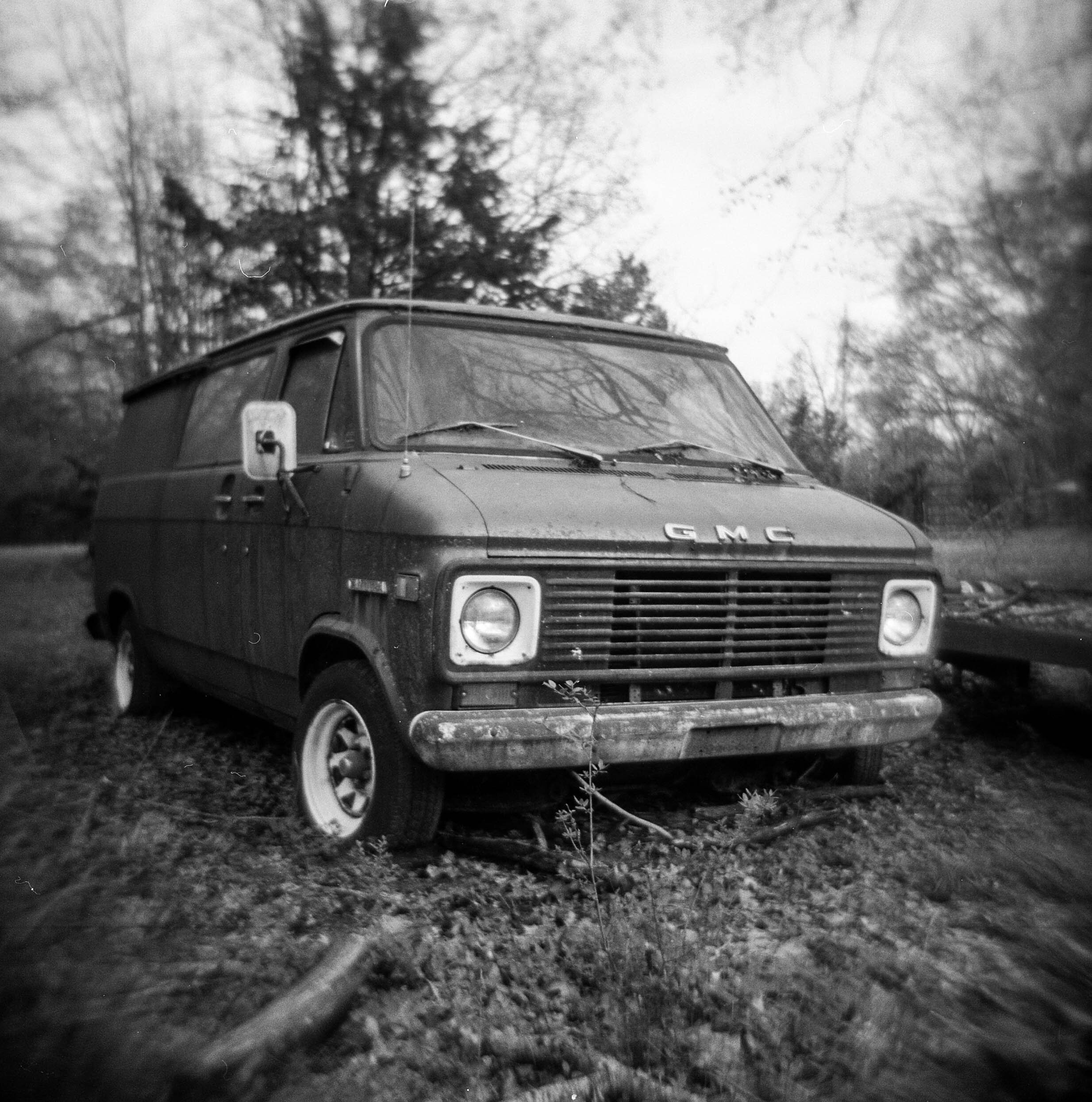 The tags expired in 1999, and there was a sticker on the passenger window informing any shady characters that it was protected by a Radio Shack anti-theft system. I wasn't going to take my chances, so I kept a safe distance.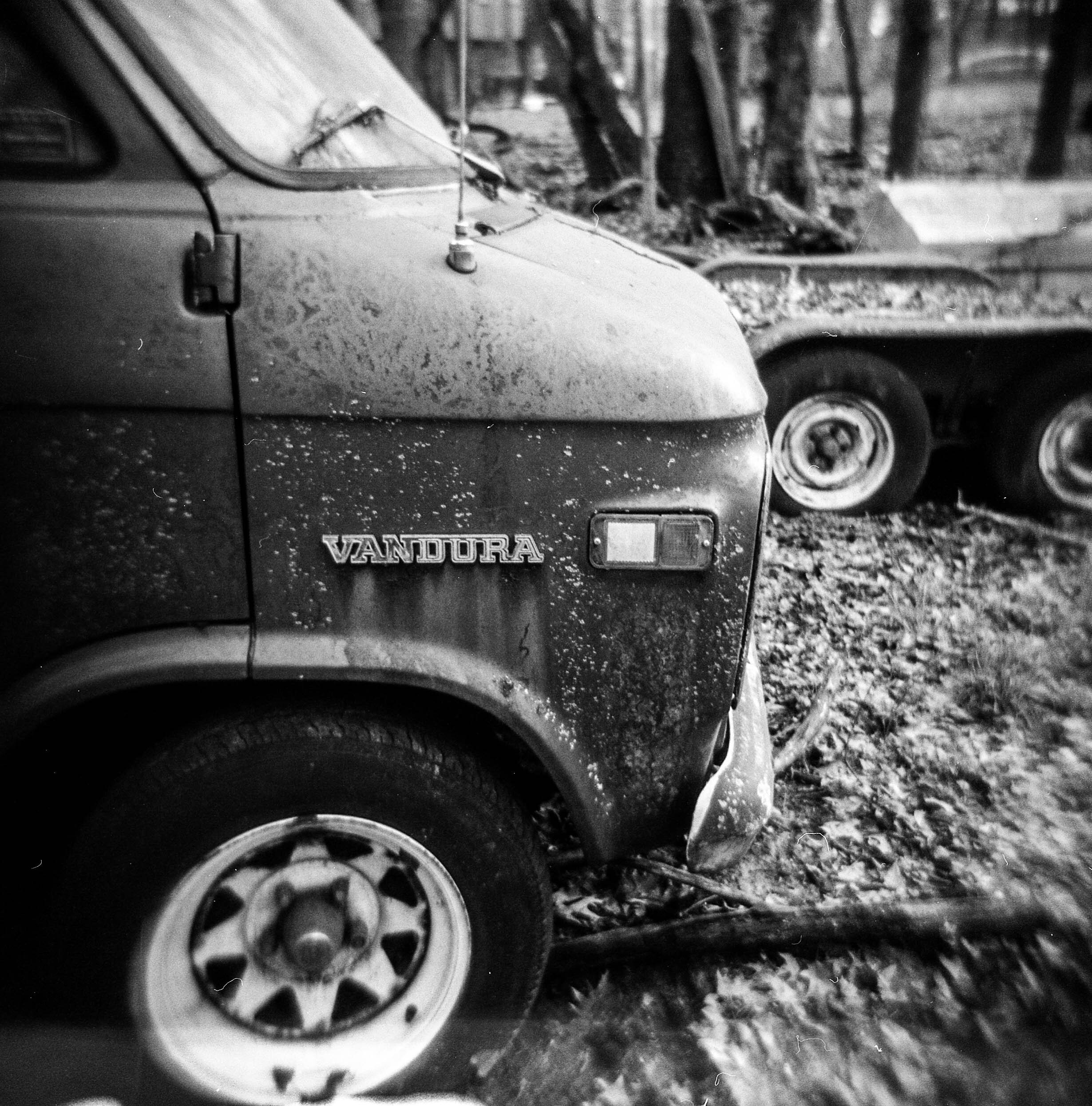 It was brown long ago, and well it's still brown, it just has a good bit of green moss growing on it. It's filled full of stuff, but it's not mine so I didn't open it. There were some other things in the pasture, farm equipment and old trailers. There was even a set of mufflers for a mini bike or something. I'm still not sure.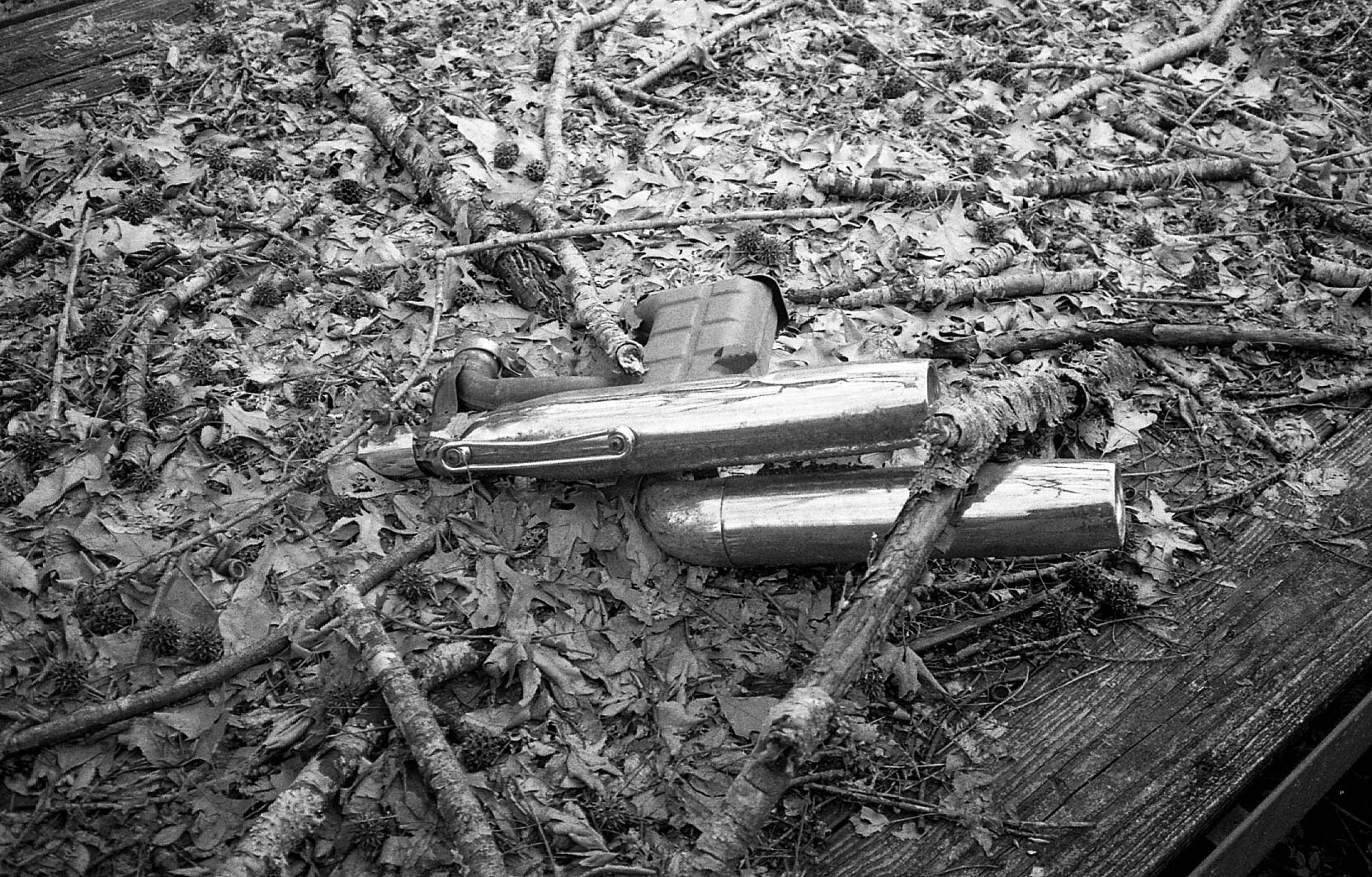 This was a great place tucked away in the woods by the lake. I am really glad I got the opportunity to go make some photos. Unfortunately, I ran out of HP5+ for the Holga and all I have left is Portra 160 and Lomography 800, so I didn't get to shoot as much on the Holga as I would have liked. The Minolta came to the rescue, though, and I walked away with a good handful of pictures I'm excited to share!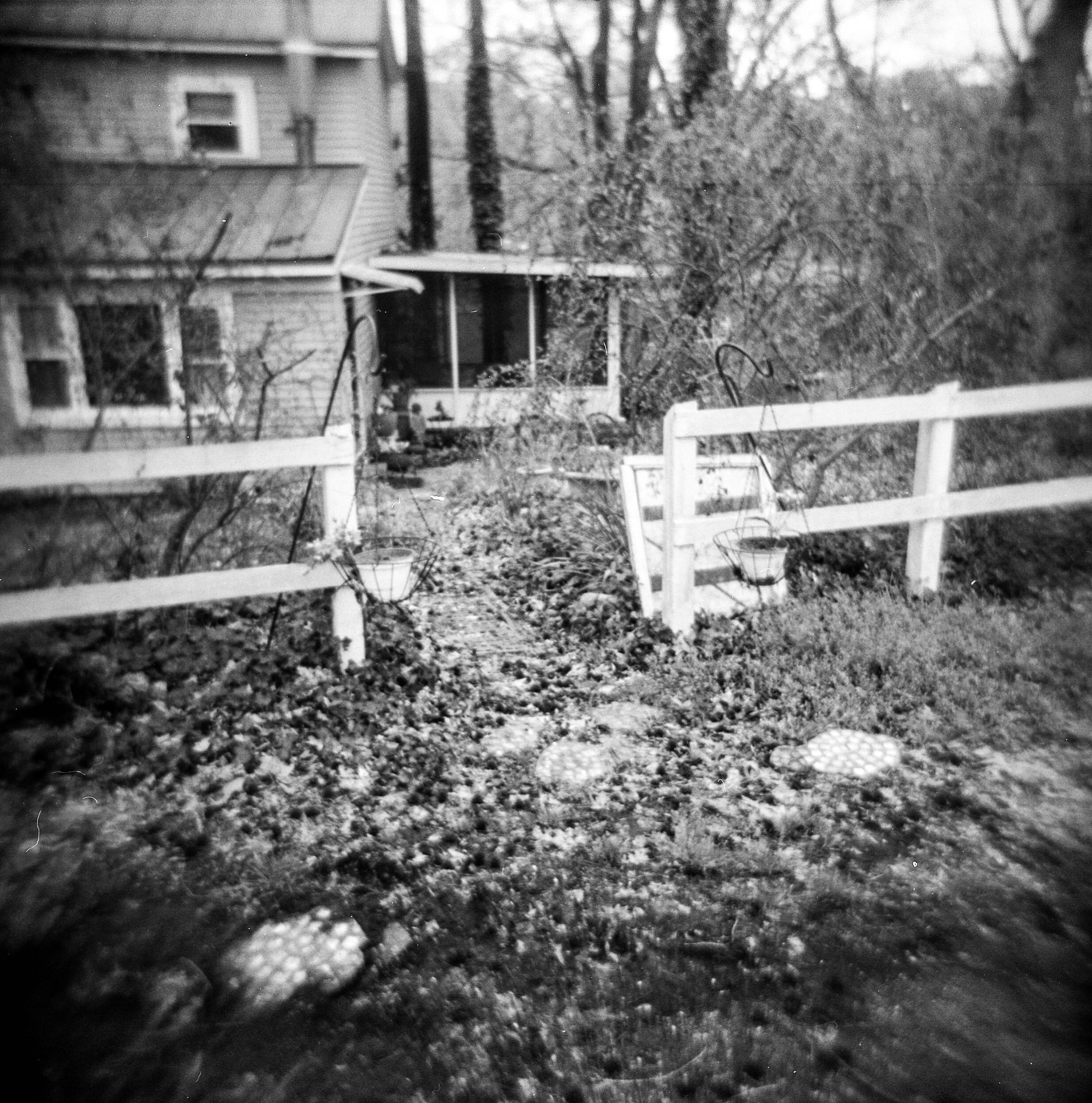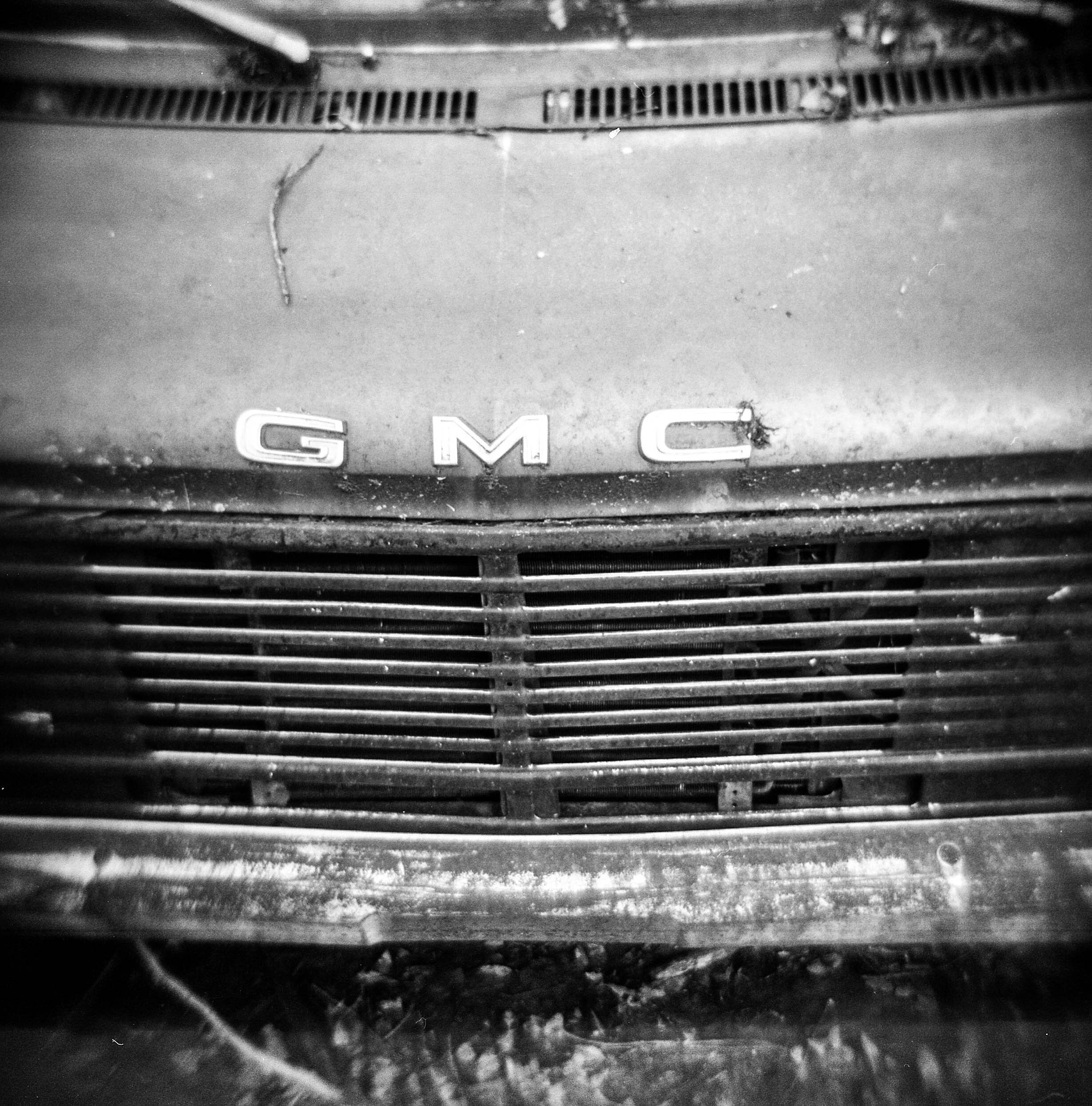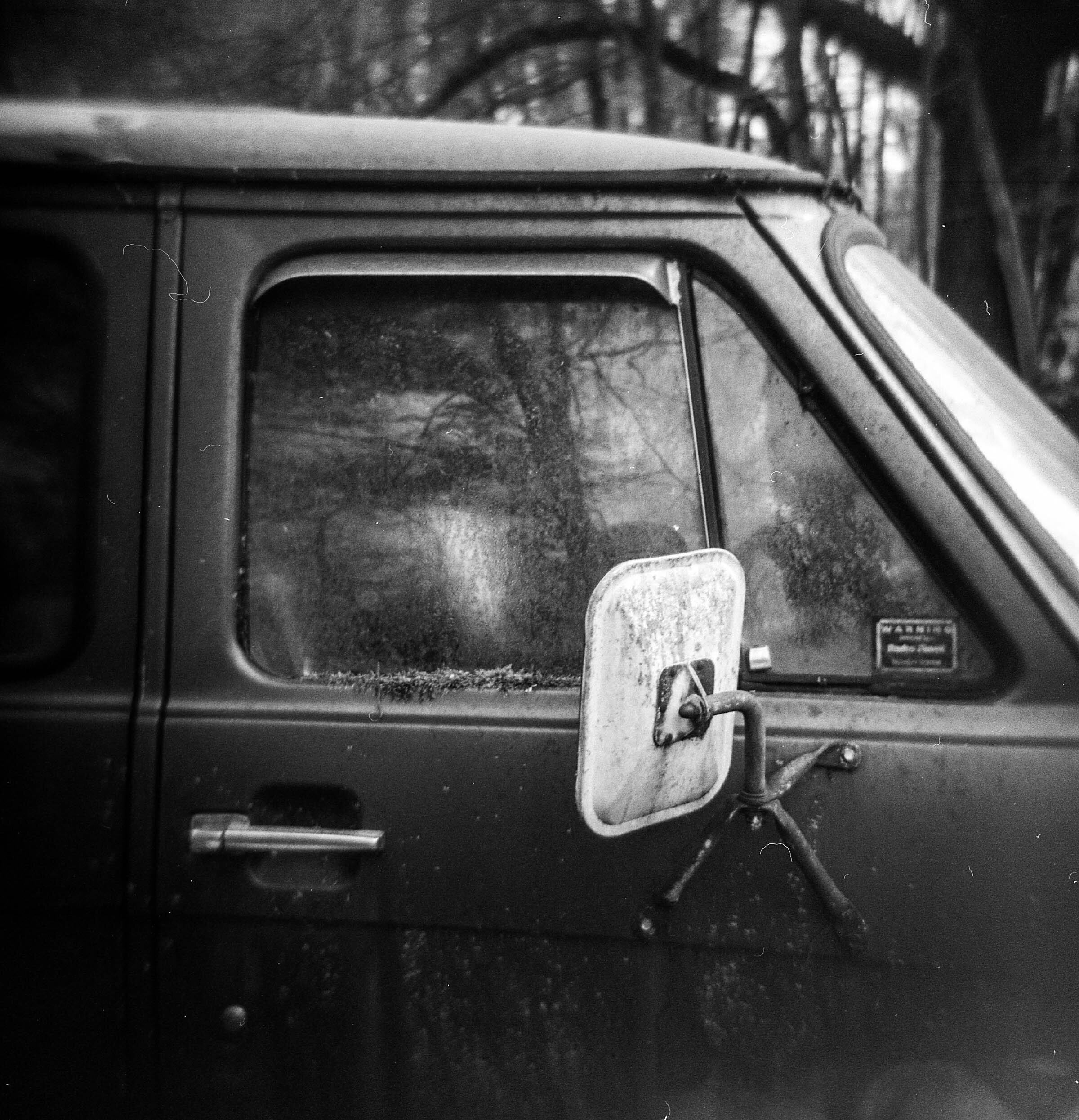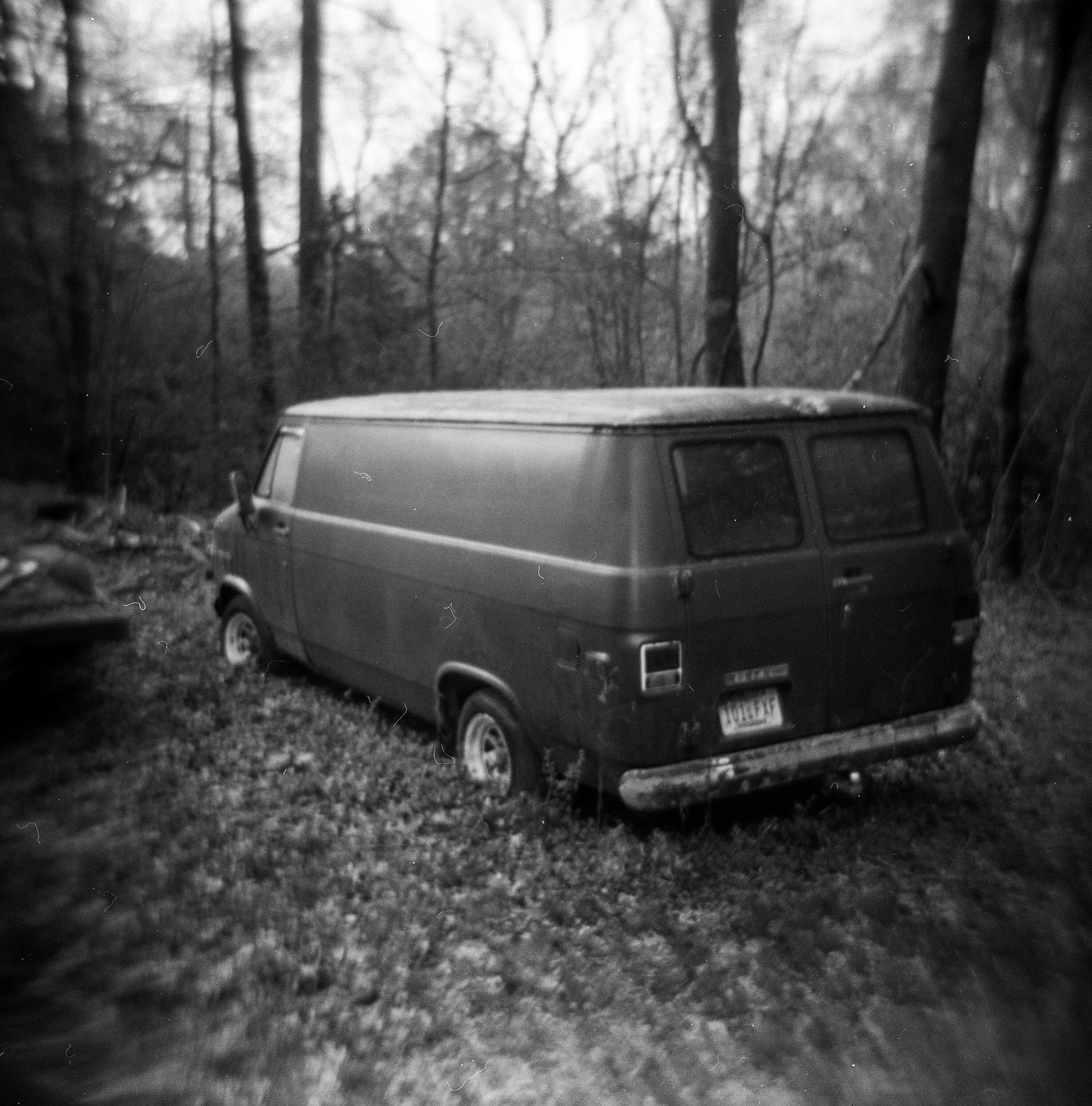 Since we're limited in social contact until further notice, my photographic interactions are going to mostly be with the inanimate. It's not wholly unfortunate, though. I've been wanting to do some still life photography for a while and now that I don't have anywhere to go I've got some time.
I sincerely hope everybody stays healthy and we get over this mandated lock-in before long. Stay home, wash your hands, love those close to you, and troll your Facebook friends.